---
Samuel Dean
was born September 14, 1978 in the old St Josephs Mercy Hospital on Main St Centerville, Iowa and early took to puzzles as you can see. Sam went to school in Cincinnati, Iowa and later to Centerville Schools in Centerville and graduated in 1996.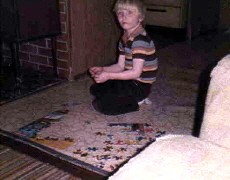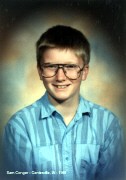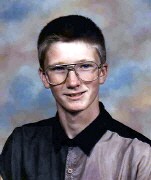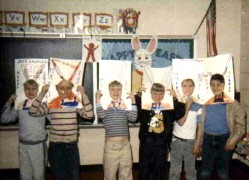 And there is Sam and his buddies with some kind of artwork over at Cincinnati, Ia. I believe he's got a relative or two in the picture. Sam is now a setup person with Newell Company (plastics, used to be Rubbermaid) in Centerville, Iowa. Apparently the puzzle work had some purpose.
---
Well now, what's this?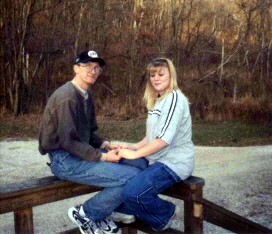 Sam & Michelle
(Sam and Michelle divorced in 2007 – Rubbermaid (Newell) closed their Centerville Plant and Sam is now employed at East Penn, Corydon Iowa's battery company)
So, they married and May 15, 2000 brought into this world .......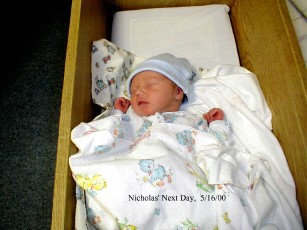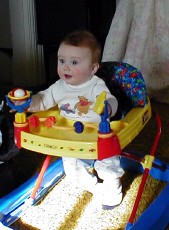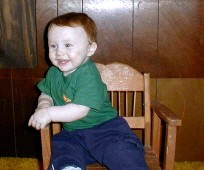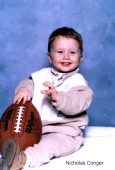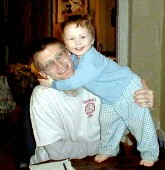 Nicholas Gilbert Cole Conger
---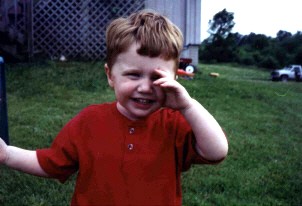 Kiddies must play and with kites and stuff ...............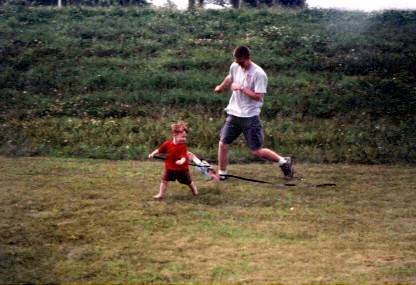 Which is the kid?
---
While Dad continues to fight fires as volunteer fireman ..... and fish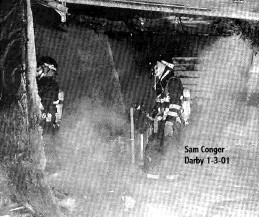 He's sure growing ....... and expecting a new sister in November - even started pre-school.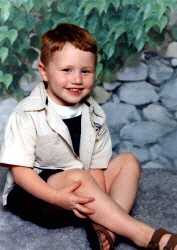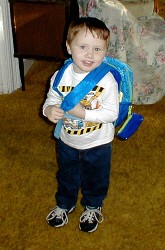 AND .........
Nick finally got his little sister!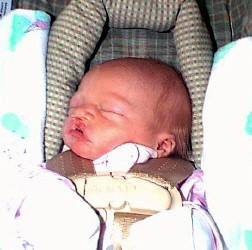 Carlie Michelle Conger
was born 24 November, 2003 in Centerville, IA.
She was small, had a cleft upper lip (correctable) and lots of beautiful STRAWBERRY BLOND hair.
She eats well and is putting on weight already. So far, Nick thinks his little sister is A-ok.
---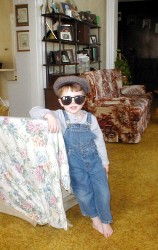 And speaking of Nick, he is maturing rapidly and is so ........ suave, I guess you'd say.
A circus came to Centerville and Nick got to ride on an elephant .......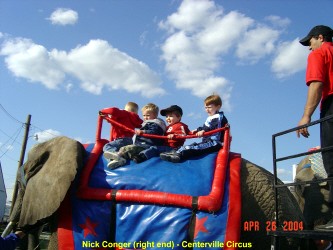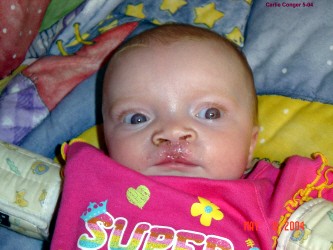 and Carlie got her lip fixed ...... It won't be long and she'll be
running and playing with the rest of the kids.
The 4th of July rolls around and there are a couple more pictures. Carlie has found the porch swing and loves it as all the children have. Nick got to do some fireworks on the 4th ............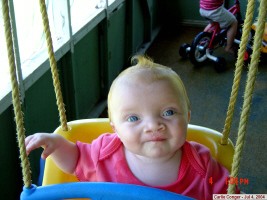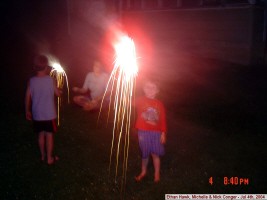 ---
Nick went fishing out at the local reservoir with his mother and grandma and look what came ashore ........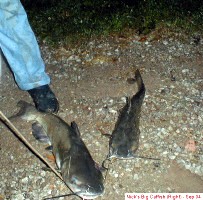 The one on the right is the one Nick "caught" - it about pulled him in and he needed some help.
Well, not sure what's going on with the clown outfit but is pretty good picture .......... The other
picture has Nick and his cousin Shon posing in their School Halloween costumes.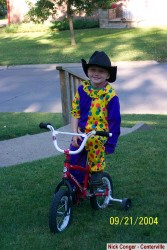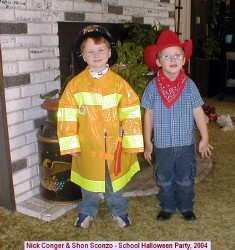 And while the boys are doing their things, Carlie decides to rest a bit.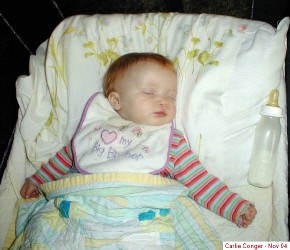 ---