Sarah is married to Michael Sconzo and they make their home in Centerville, IA. They just got their first child, a boy, who looks as if the world is not going to be much trouble to him. Sarah is employed at Alliant Energy in Centerville, IA.
Sarah &
Shonmikel Frank Sconzo
- July 28, 2000
---
Birthday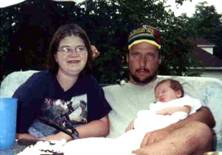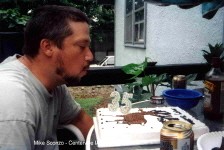 Got some time off for a birthday! From the top of the cake, it looks like about 35 years there. I think you are
supposed to get an extra day off when you hit that plateau.


He's growin' and has discovered the delights residing in a 'tootsie roll pop' and he doesn't mind showing off when he has a hat
...................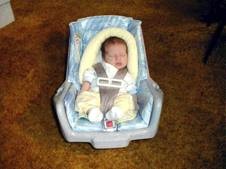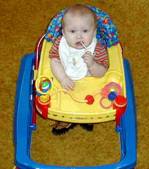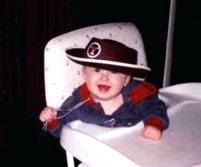 Must've went to the photographer for this one!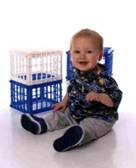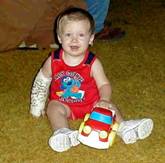 Uh ohhh, what's this? Is that a cast on our boy's arm? Yes, it seems the little fellow cracked a bone in his forearm while learning to walk. He's walking very well now and has bigger smile than ever ....... the resiliency of children continue to amaze me.
Christmas ........ 16 Months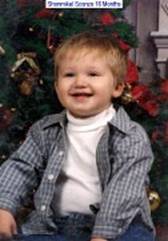 ---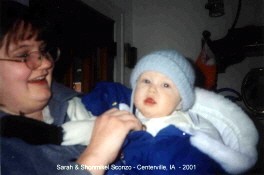 Too cold in Iowa so I think I'll put my feet on a beach in Florida .......... and when I get back home .......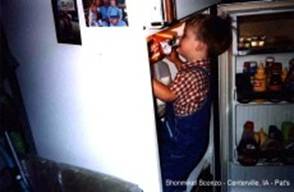 All of this traveling makes me hungry. Wonder What Grandma has in here?
Ahh, now a break ....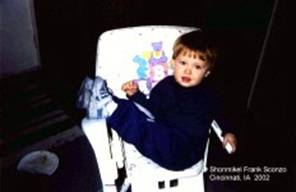 And the Easter pickins was pretty good ........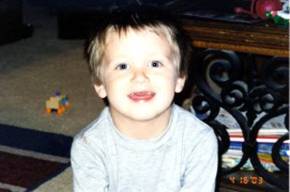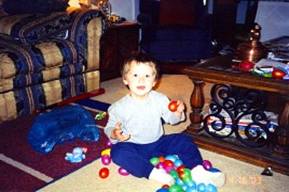 found some eggs in the yard that had some goodies in them.
And the boating was good this year, too.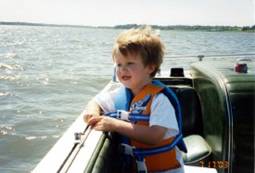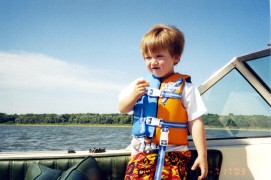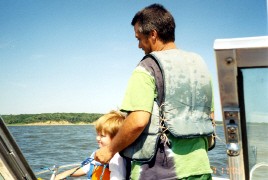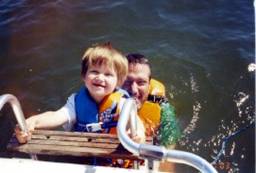 Looks like Shonmikel and Mike are teaming up.
---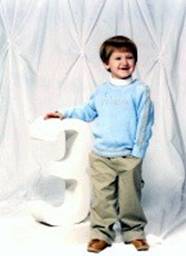 He is growing right up. Starting to get slender like the kids do .........
Like the sign says, a BIG '3' years old.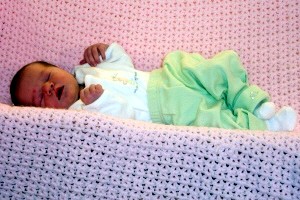 And Mike, Sarah, Ashley and Shonmikel have an addition to the family ............. baby Zoie June was born Jan 6, 2004 and by all appearances is very cute addition indeed.
Zoie doing very well so went to photographer for a picture or two of her and her brother.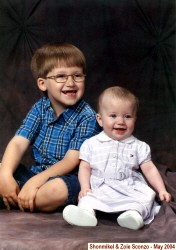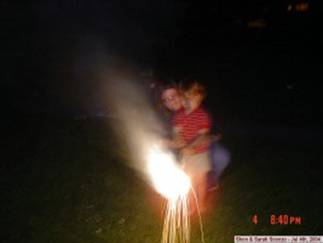 And Shon got to burn up some fireworks on the 4th ..........
Boy, talk about blue eyes ......... lookit these!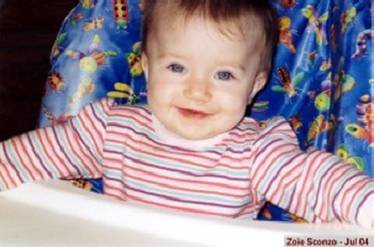 ---
This page made by SeaMonkey
If you have comments or suggestions, email me at
genecongx@gmail.com