Samuel Dean Conger
4


---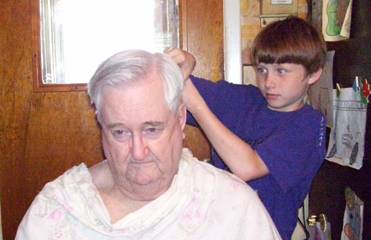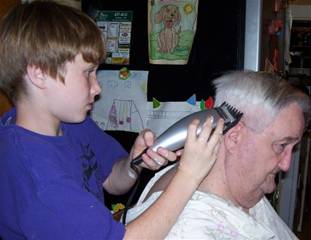 Only way to learn. Just do it! Since my days of promenading are largely over and I now seldom venture out into the world
,

I
felt I should be the one that Nick could practice on.
Heh
, and practice, he did!
Here's Nick in his new football uniform …. He's learning that, too, along with the fishing.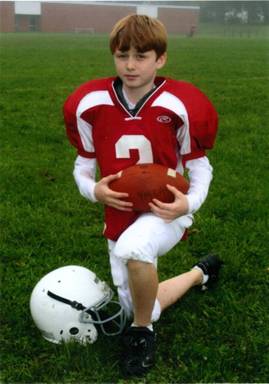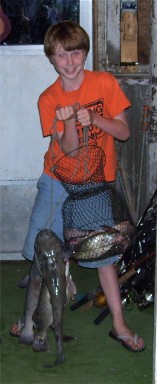 Easter again, 2011. Boy .... They're growing.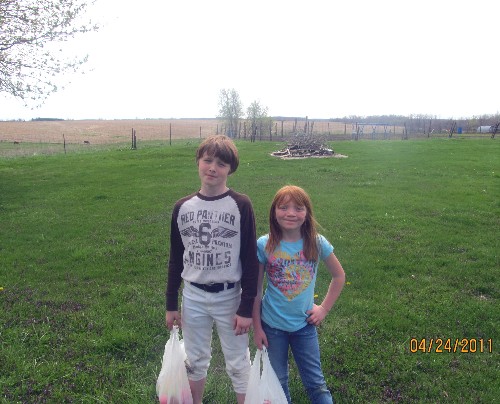 Nick and Carlie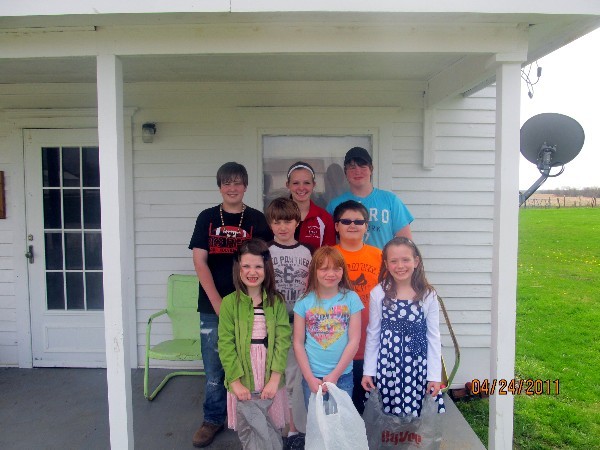 They are all here ..... Zoie, Carlie, Riley, Nick, Shon, Ethan, Emily, Troy.
And Nick looking around for some eggs ......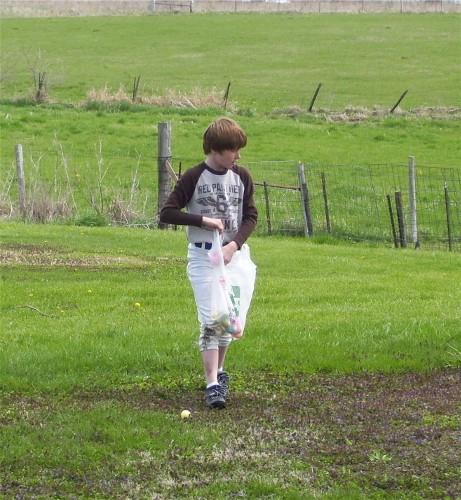 Carlie started playing baseball again. Looks like she holds a bat pretty good.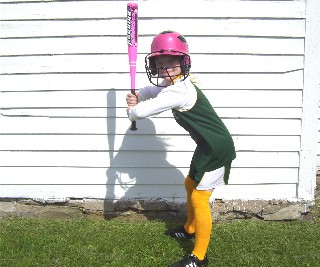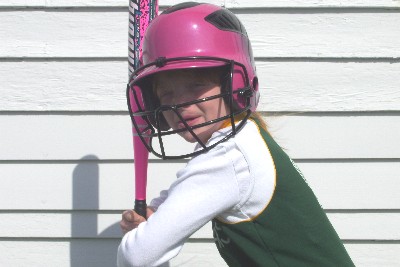 We put Nick to work mowing the lawn but it looks like the mower didn't get a wipedown before he started.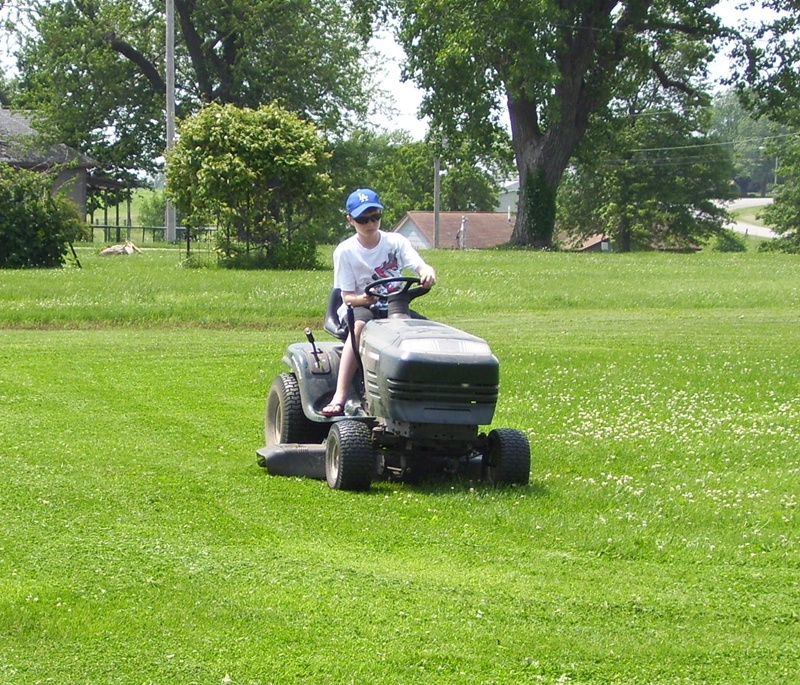 I noticed some dust and dirt on the mower and asked Nick to wash it down a little and Uncle Dan would supervise, so they did ......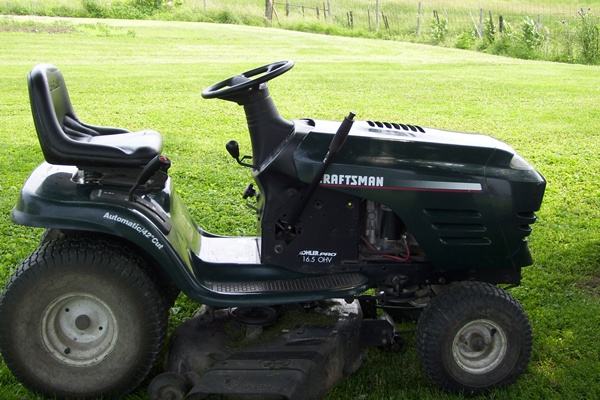 Nick plays baseball and is a catcher. Carlie just started playing softball for the Cougars ......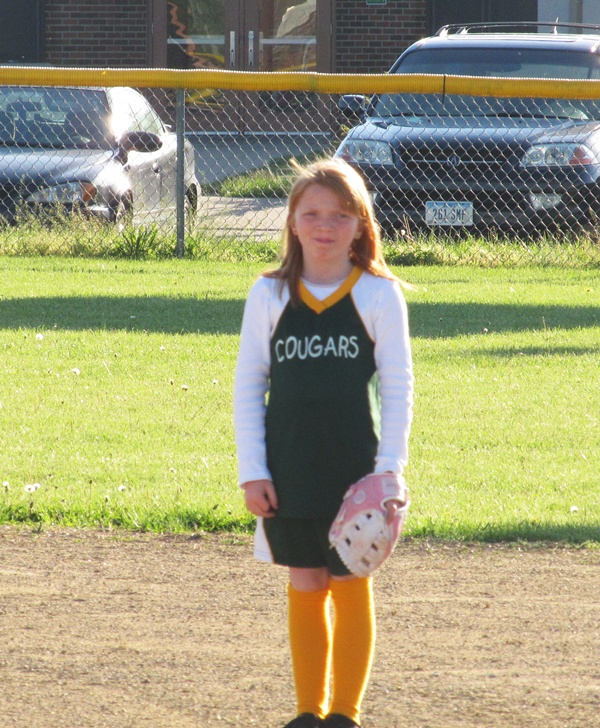 AND we recieved a nice surprise .....Carlie was awarded STUDENT of THE MONTH and was recognized by the Rotary Club in Centerville, IA. Very good job Carlie!!!! And keep up the good work!
Sam and the kids went to a couple campfire deals and they all had a good time.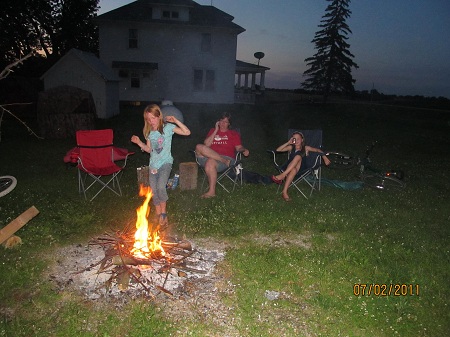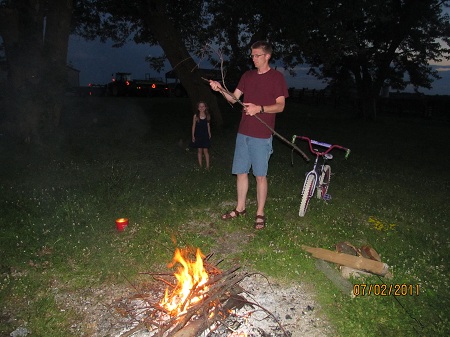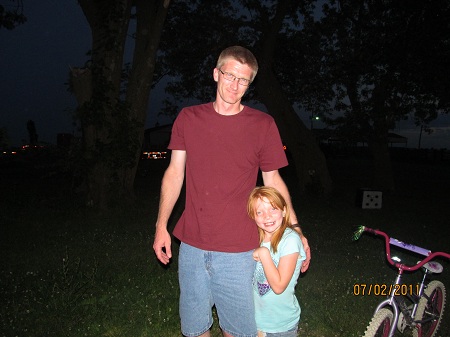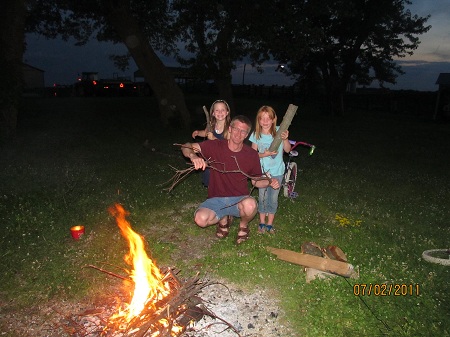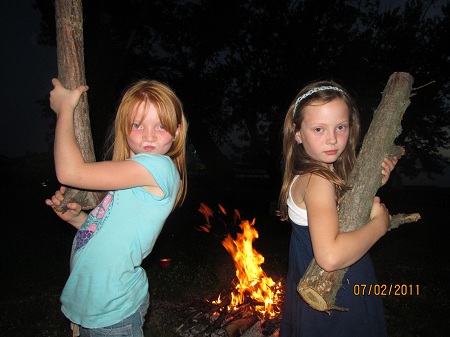 Shades of "Chicago"!! Can you believe this?
Looks like Sam, Nick, Ethan and Troy - all relaxed ...... on the 4th of July, my birthday!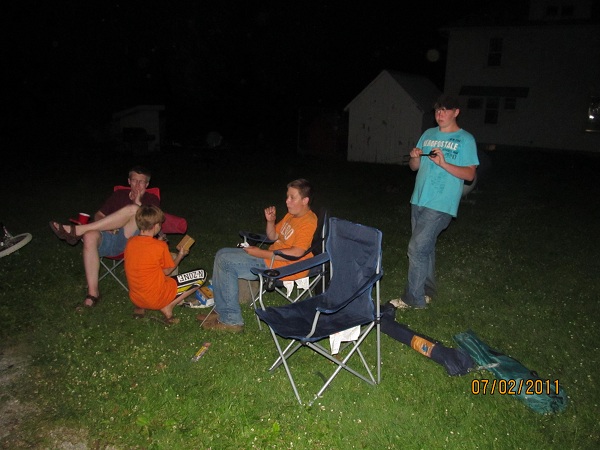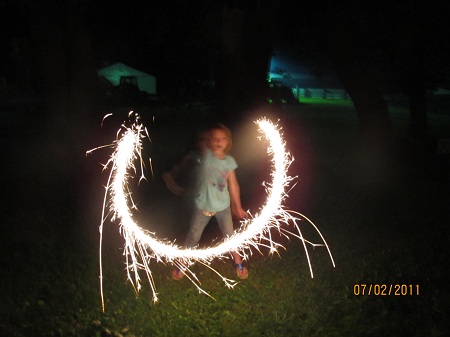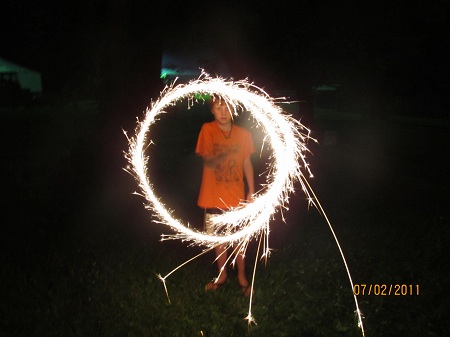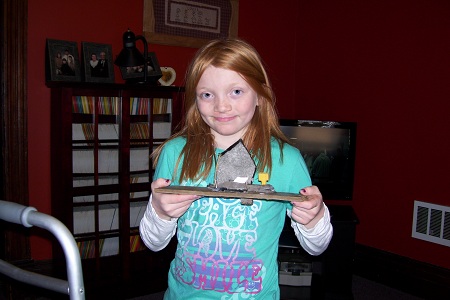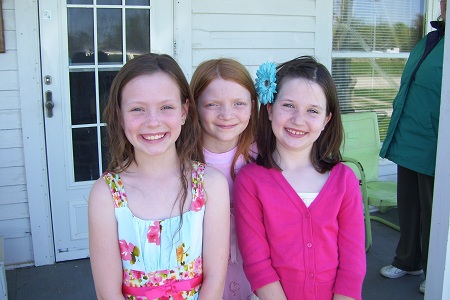 Carlie's class at school earned $500.00 for "Healthy Living" challenge program set up by our governor. Good job Carlie!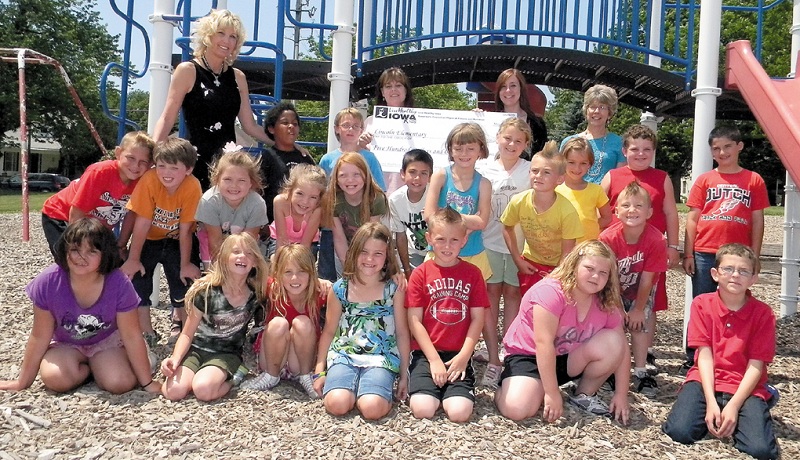 Carlie is in the middle of the group ......
Good Job!!!
Getting ready for Easter 2012. These guys are just great.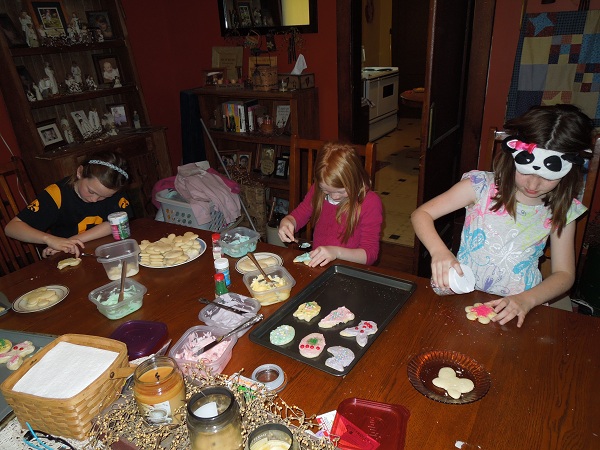 And here's the crew ........ hard to believe, the way they have grown.
I wondered why they had them big grins on their faces .......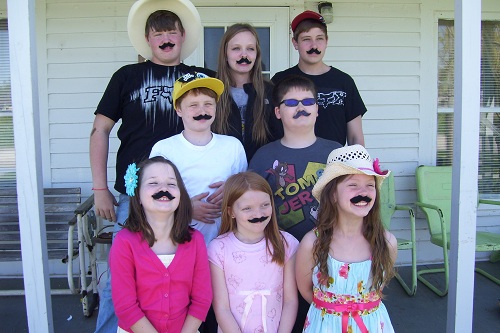 Nick is playing "Little League" again this year.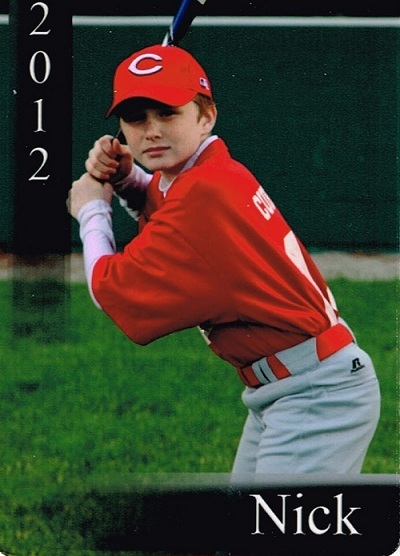 12/26/2015