We are starting this page with our new software. Pretty nifty and works well and it's FREE ….....
let's see if we can install pictures and other items. Here we go!
Yep, works fine and there's our girls - Riley Hawk, Carlie Conger, and Zoie Sconzo at a birthday party.
Nick, Carlie, Travyn's brand new little sister …........
Sam really likes his new baby girl and seems very close to her .........
The whole family is excited with the arrival of the new family member -
as are we all.
And I can't resist ...... here are some more photos of Josephine.
Here is one of Sam and Tara ............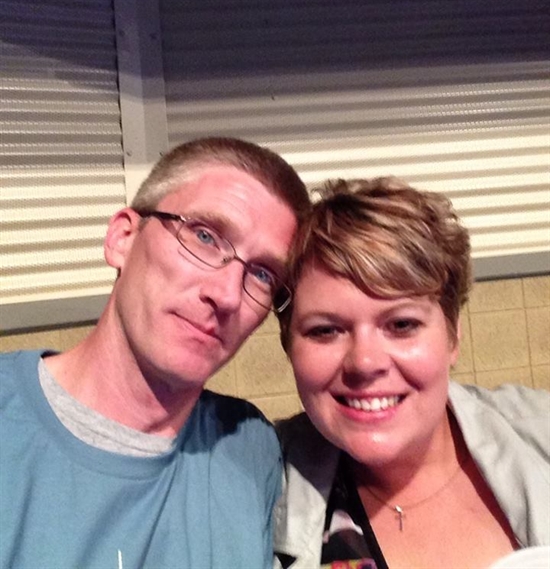 And the kids have taken up ............ 'painting' ?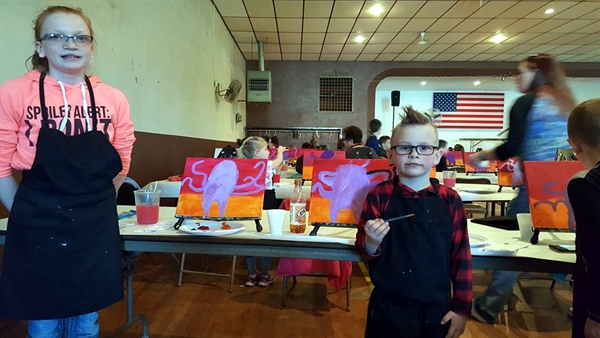 and Josephine again ........ a regular little darling!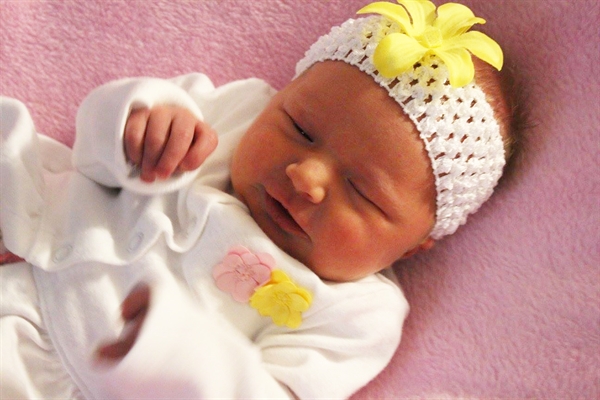 Travyn really likes his little sister and is completely relaxed when she is close to him. Well, maybe too relaxed!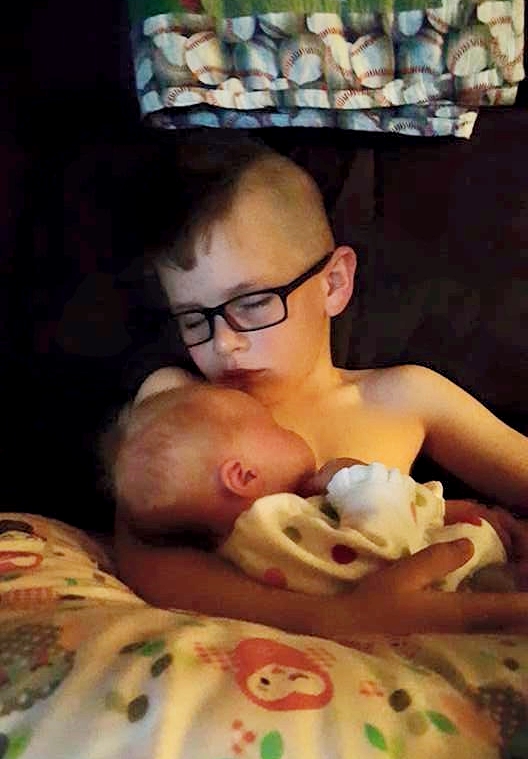 Josephine has lots of company ........ and even seems to enjoy it.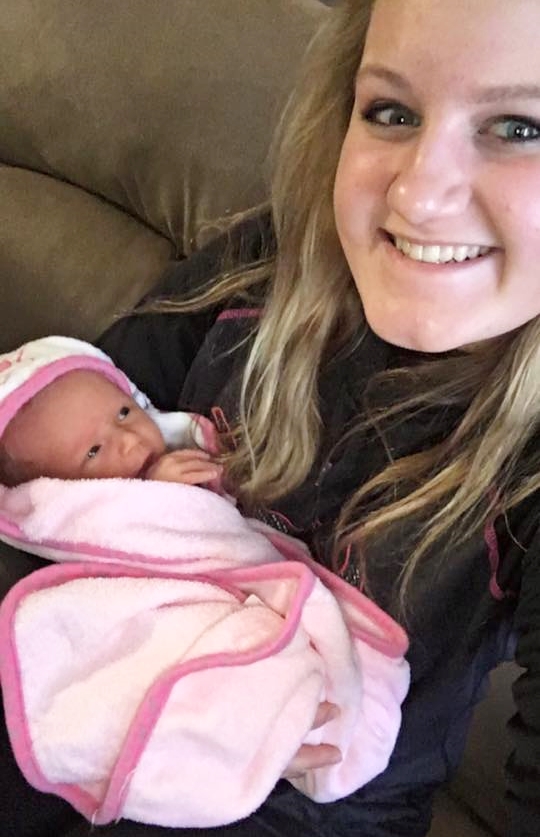 I'm adding this one so you can see her hair. Here, it looks pretty red when in other pictures it is blonde or shades between.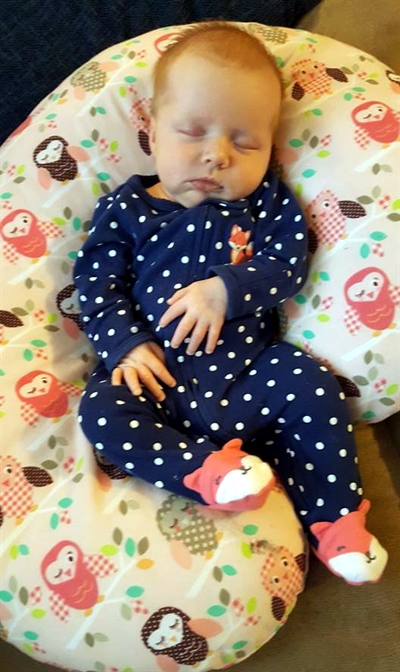 In any event, we are all anticipating some really pretty hairdos. Carlie's hair is very red and pretty.
Boy, now here is a crew that can play ball and they have the hardware to prove it ......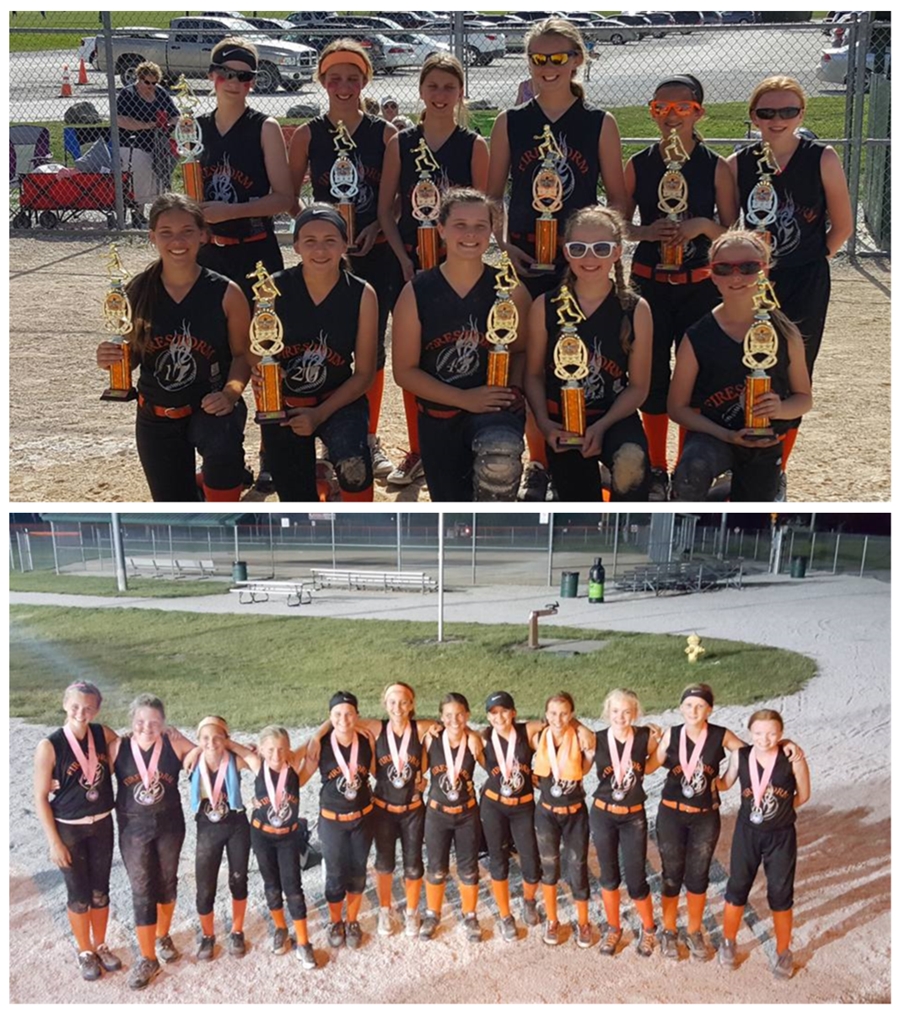 Good job, girls!
Here is a couple with Carlie and trophies.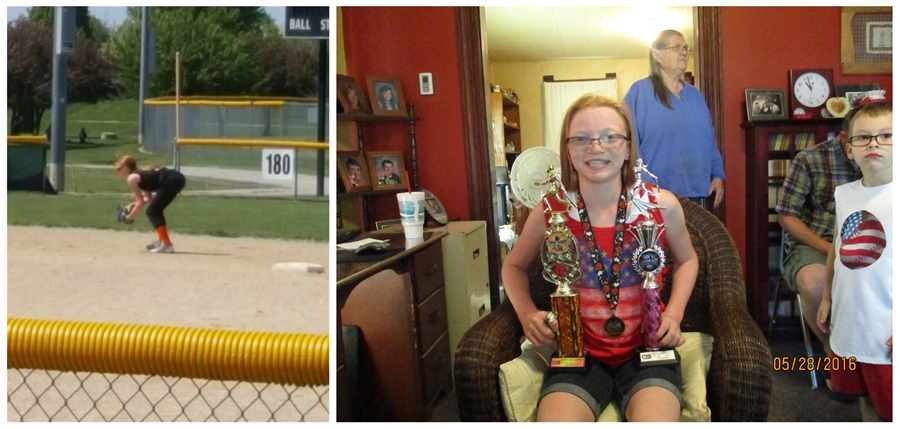 And here is the new addition, just delightful and talks a mile a minute! Even has a dimple in each Evy cheek.

Evy was introduced to Grandpa and they got along just fine.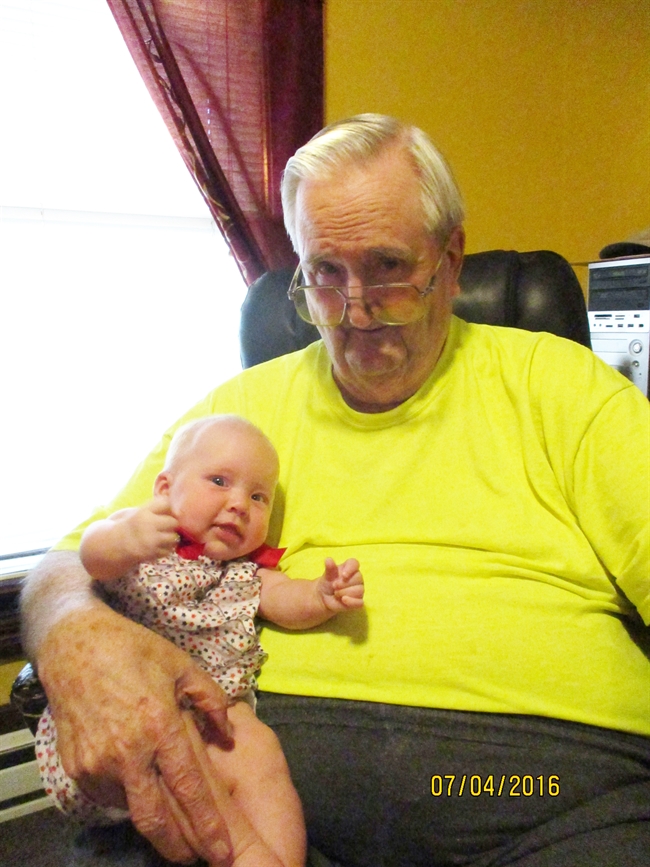 Here's a little later photo of Evy, she's still wide awake ........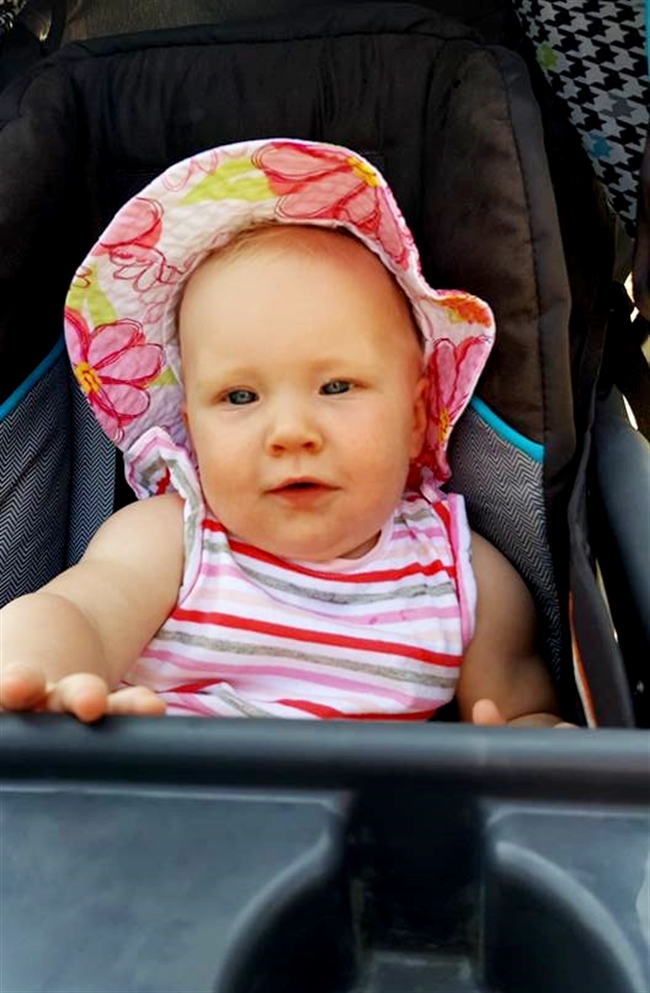 Nick and carlie are still into band and sports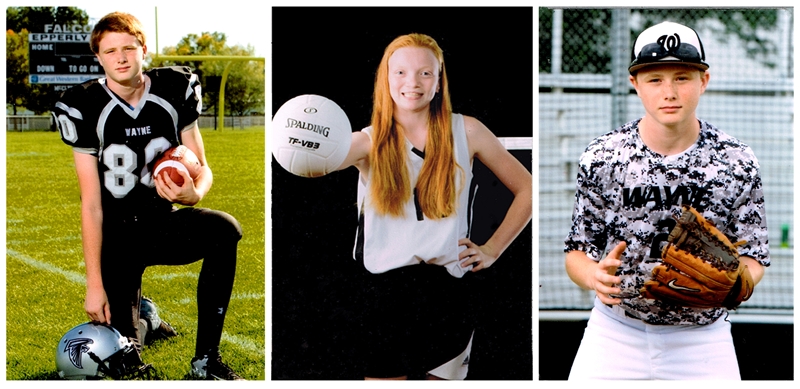 A couple Christmas photos. Here Gabe and Evey give their Christmas Greetings.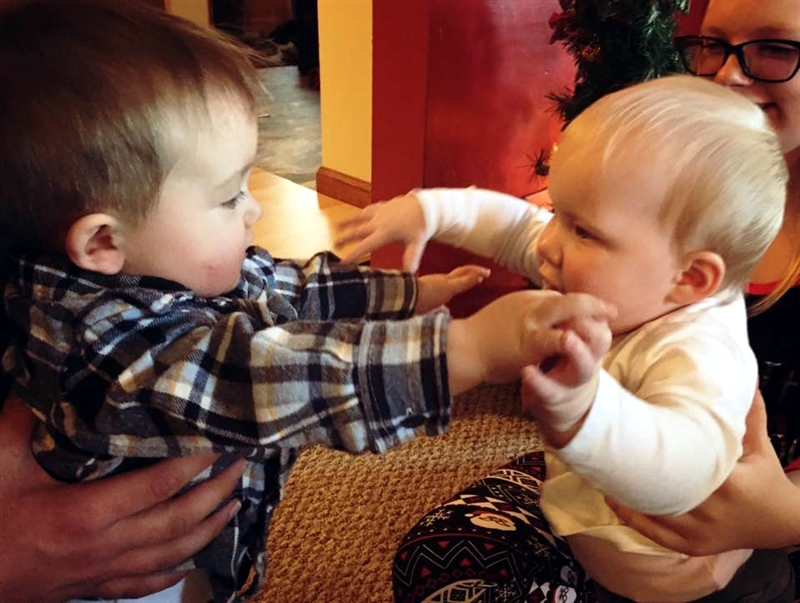 and Carlie and the guys unwrapping some gifts ........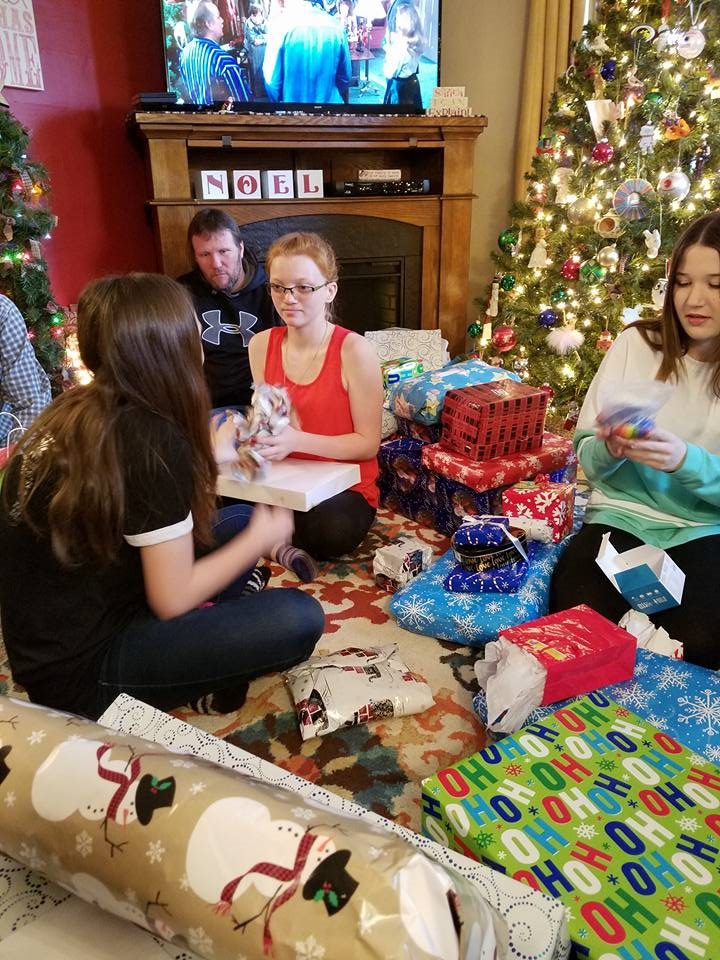 Riley, Mark, Carlie and Zoie.
Gene's 80th birthday and family photos showed Sam's family.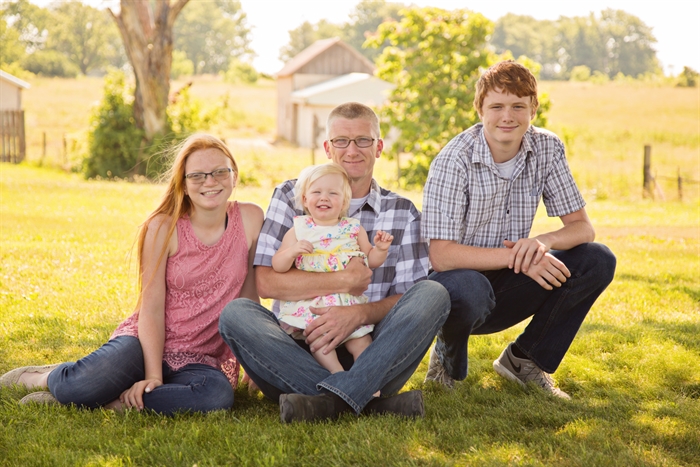 ---