Samuel Dean Conger 2
---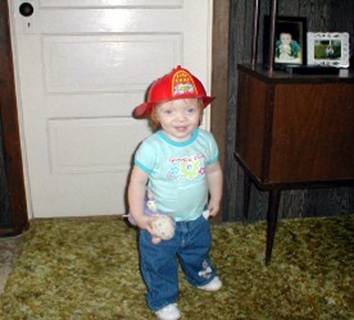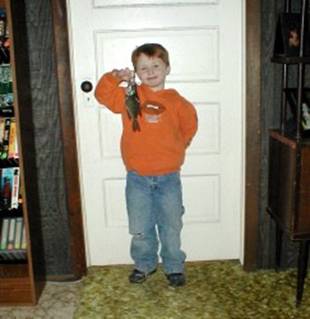 They are growing like trees,
Carlie
a
firegirl
who saved a doll and Nick is fishing more all the time.
Nick is graduated from pre-school and ready for the BIG school.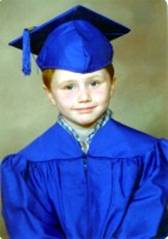 Ahhh
, the big school ……. almost got lost in this one.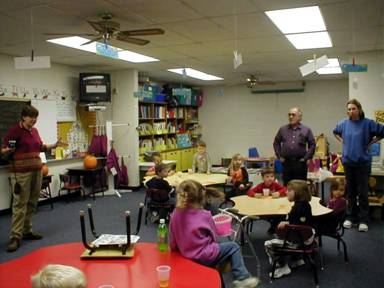 Carlie
has second birthday …..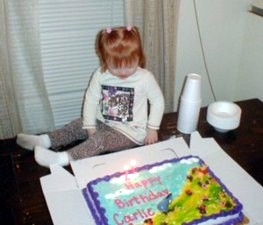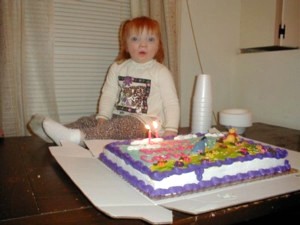 Christmas Day 2005 and Nick has his picture taken in his 'hunting pants' ……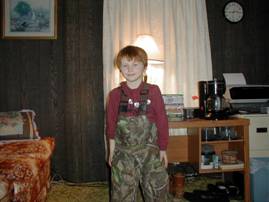 ---
Nick is in Kindergarten and the class came up with a spring project to make a dinosaur then present it to public in a "play."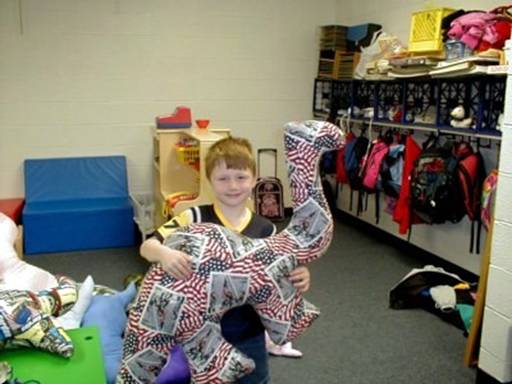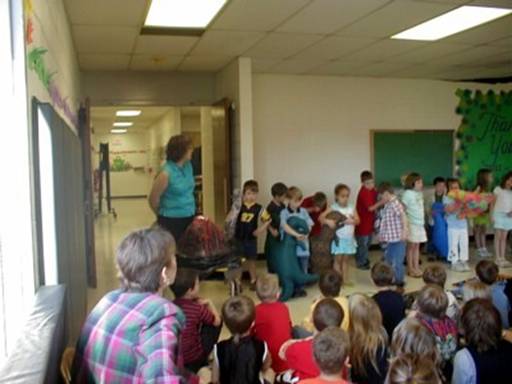 As you can see, many of the children are holding their projects for the audience to see.
I think I'm going to have to get a better camera, this one is just 1.3
megapixel
and
just doesn't have the resolution required for the group photos.
And somebody got him fixed up and got a pretty good portrait …….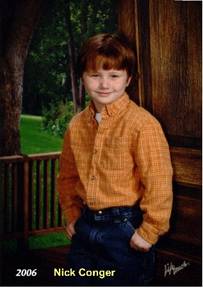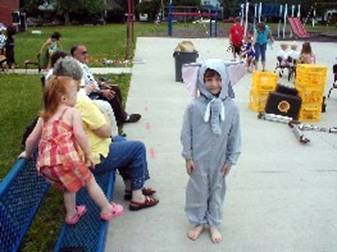 Boy he sure is growing! And got out of school ok, did very well as a matter of fact,
but had a "carnival" first ….
which
Carlie
attended. Nick was
a

bunny
rabbit.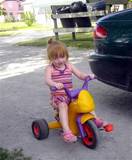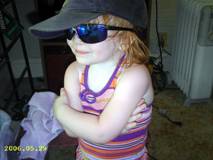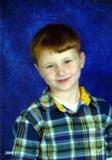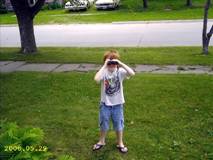 Looks like
Carlie
had good summer -
ridin
' and
rappin
'……..
and
Nick got his school picture and
birdwatched
….
Then took up soccer at school ……..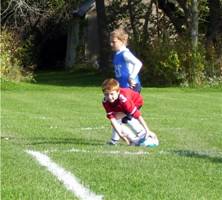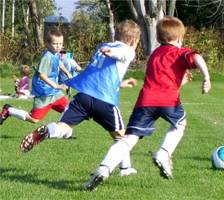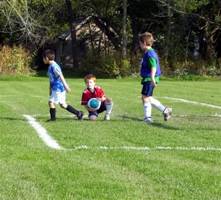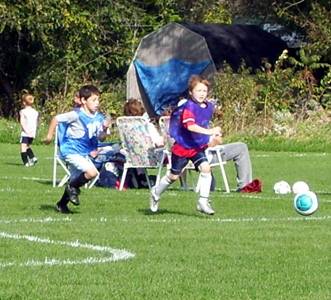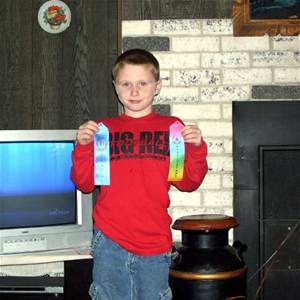 And earned some ribbons ………. Then they did the
Holloween
thing.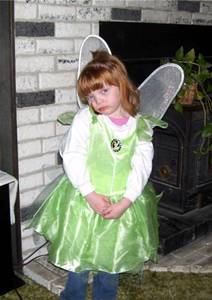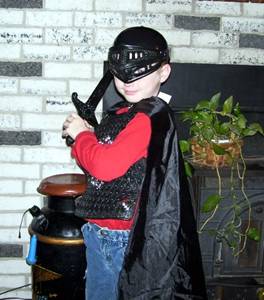 ---
This page made by SeaMonkey
If you have comments or suggestions, email me at
genecongx@gmail.com
---