Naomi married Brad Cassady which marriage ended in divorce. She then married Brent Hawk of Mystic, Iowa. After some Army time at Ft Riley, KS, they were civilians living in Centerville, IA, she working at Alliant Energy and he as Maintenance scheduler/supervisor with a trucking firm in Cedar Rapids, Ia.

(Naomi and Brent divorced in 2007)

Naomi Ann Conger and Marc Wesley Jones of Albia, IA were married July 8, 2014. See details on page 10.

The Hawks have 6 children/step-children, 4 girls and 2 boys.

Names are ..... Malisha, Courtney, Emily, Troy, Ethan, Riley.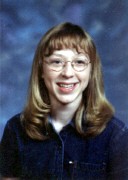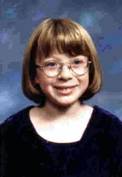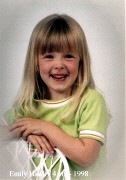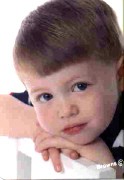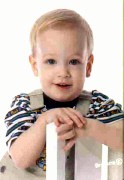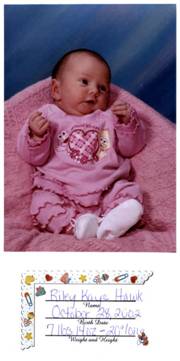 ---

Emily at soccer in Ft Riley, then Troy and Emily played soccer spring of 2000, each receiving a medal
and Ethan has enlisted in a Major School of Orneriness - Riley's just observing ........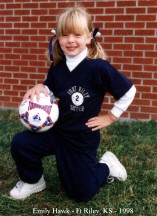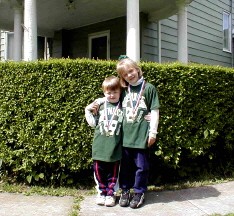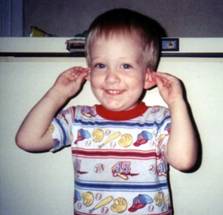 Then some spookies showed up on our front porch! ............. And then Ethan got a new bike! And ......?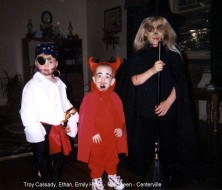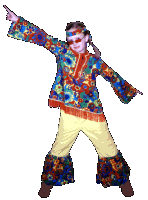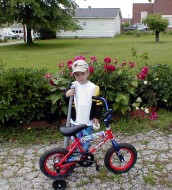 Emily got her 1st grade pictures and Troy and Ethan graduated from their schools .................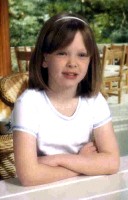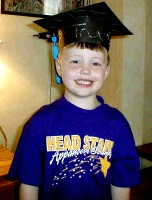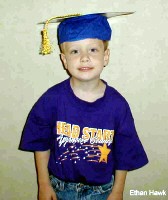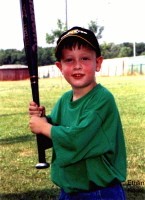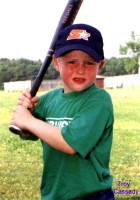 Now the boys are starting their careers as baseball players. They played "T-Ball" this year, 2002 and will probably get into the bigger stuff in the next year or so.



---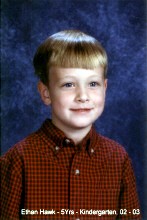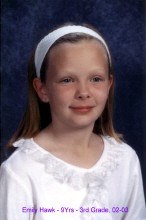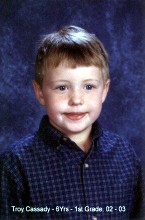 Ethan is in Kindergarten now, Troy is in 1st Grade and Emily is in 3rd Grade - 10/14/02.
The Red-Head has not arrived, yet ..........
OK!!! THE RED-HEAD IS HERE AND WHAT A LOOKER!
Born 3:03 AM 28th October, 2002 and
growin
' already!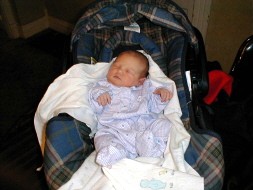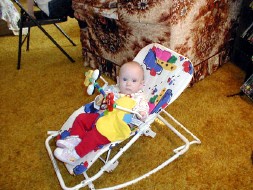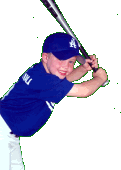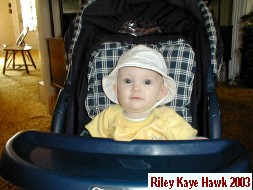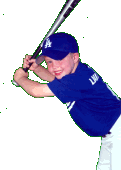 ---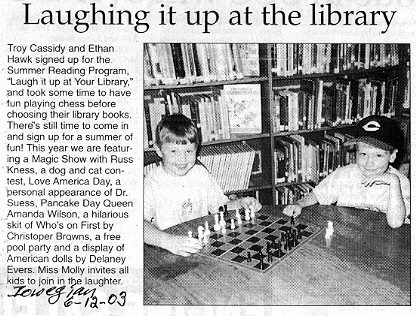 AND ballplayers!!!!!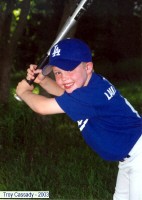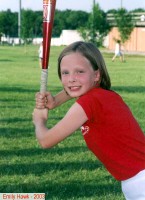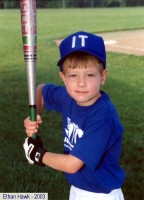 The girls tried some black/white film and got some nice pictures ........ Riley Kaye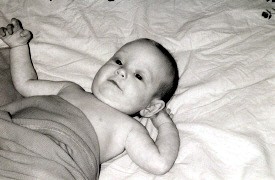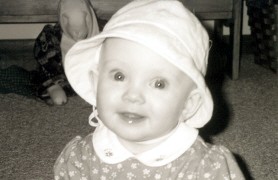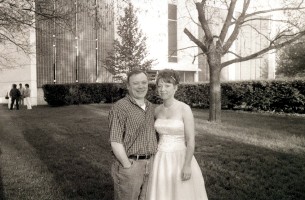 Brent and Malisha Hawk
---