---
We have our new boy, Gabriel, here. Boy, he is sure growing - 16 lbs and 26 inches long -
has a very pleasant disposition and has never met a stranger yet.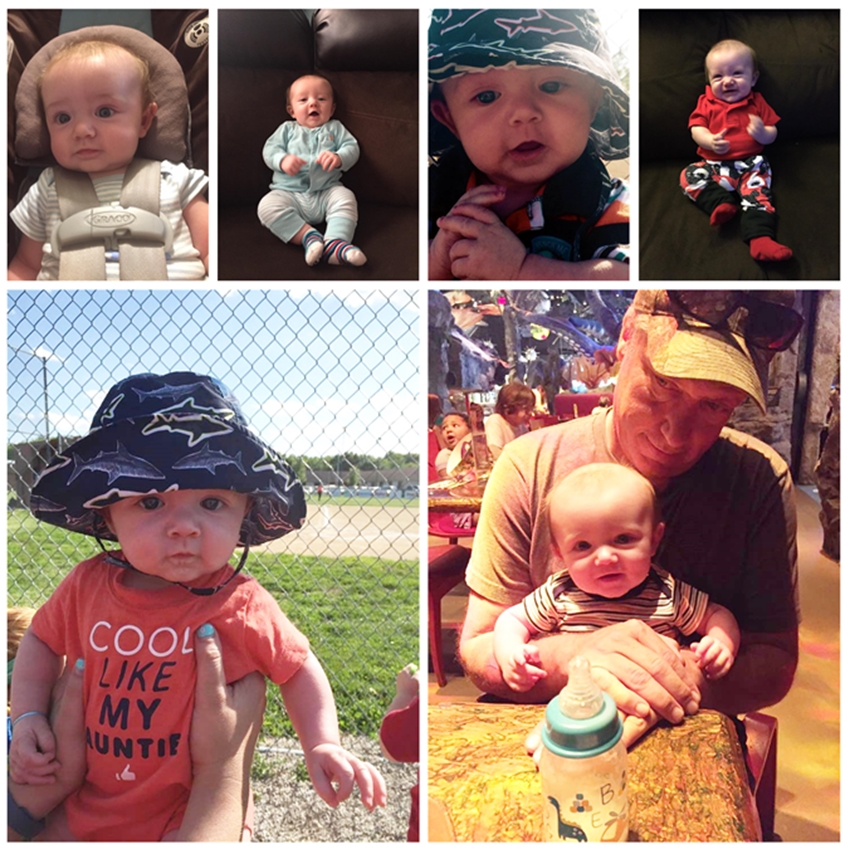 Went to ball games and the Dinosar Place and always seems to fit in.



Zoie continues with her dance and is really into the fast-pitch softball games,
when she's not taking care of Oscar who seems to be getting special treatment from the girls.





Zoie is wearing her recently won medals in left picture, at bat (good hitter) in next one
and posing with, of all people, the "opposition".


And here is Zoie's Team ........ not killers but they did very well.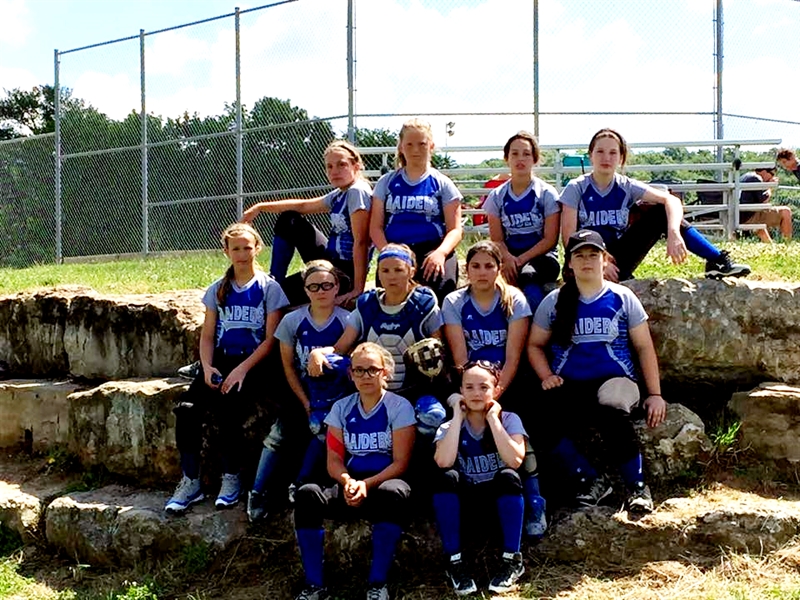 Oscar is still around and has become infatuated with Dinosars somehow
so the family went to the Dinosar place ........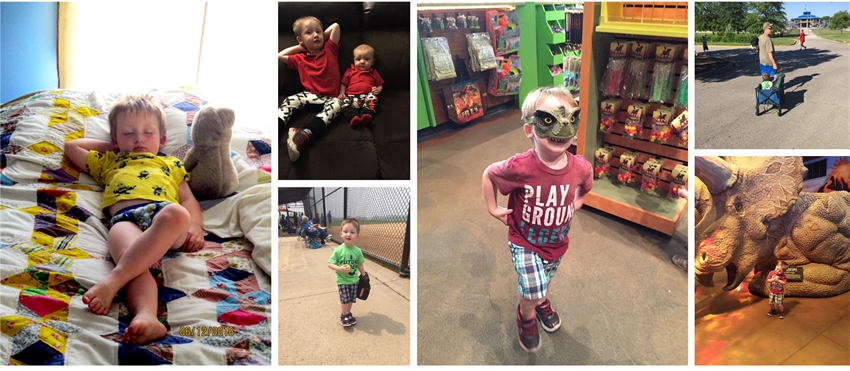 Dinosars? It's the only toy I ever saw him play with.


Oscar went to the 4th July events in Exline and had a problem in the kiddie contest - he refused
to participate but the judges gave him a third place ribbon anyway, bless their hearts.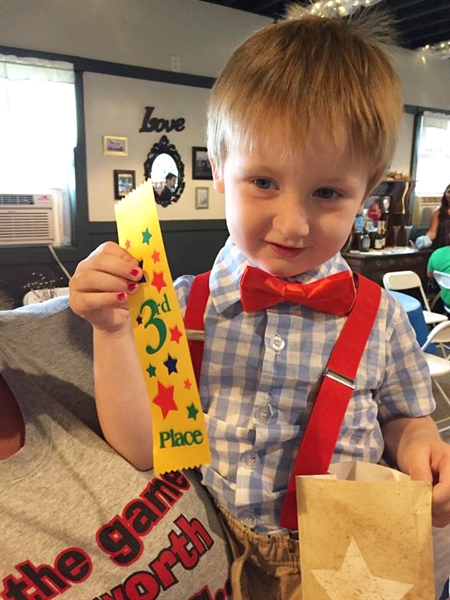 Now, Gabe ...... was much more co-operative and walked away with a 2nd place ribbon.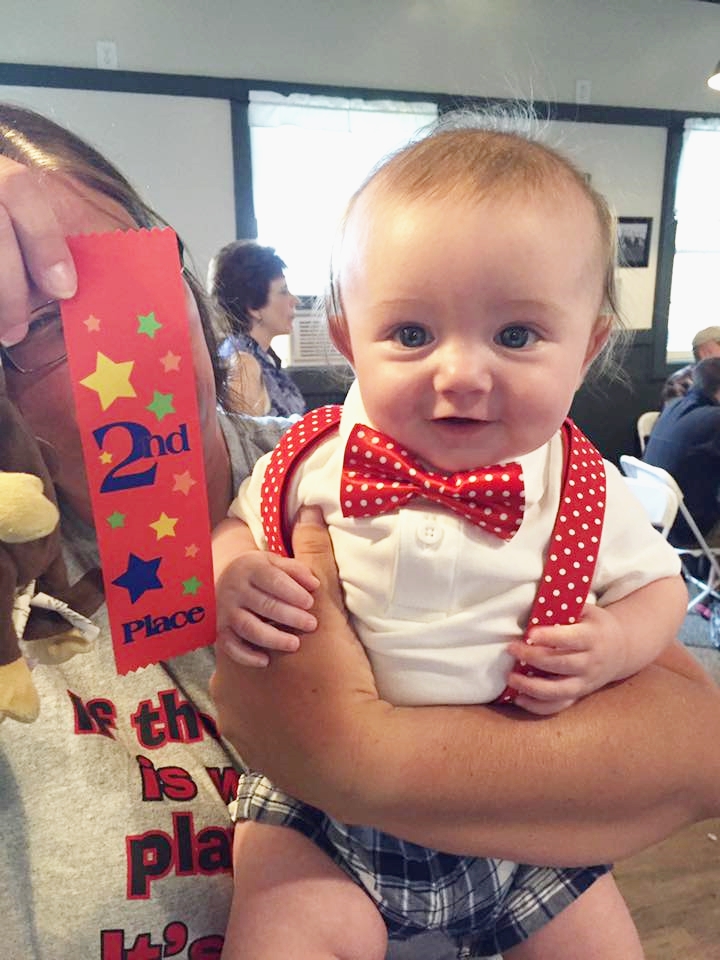 Both are lovely little guys .......

Even when they are swimming ........ just as long as Dad is around close.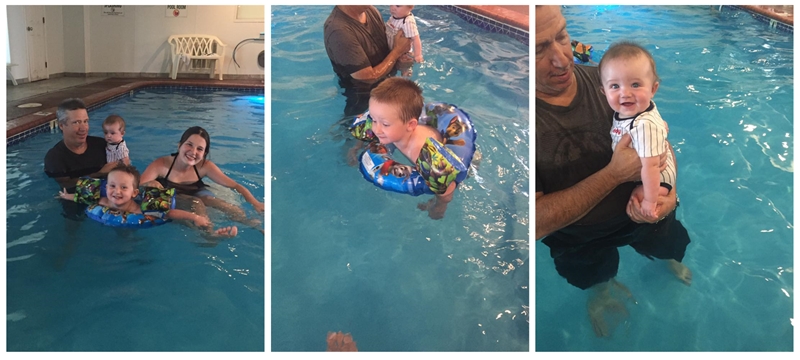 Gabe showing off his new 'wheels' - boy he can really run that thing now.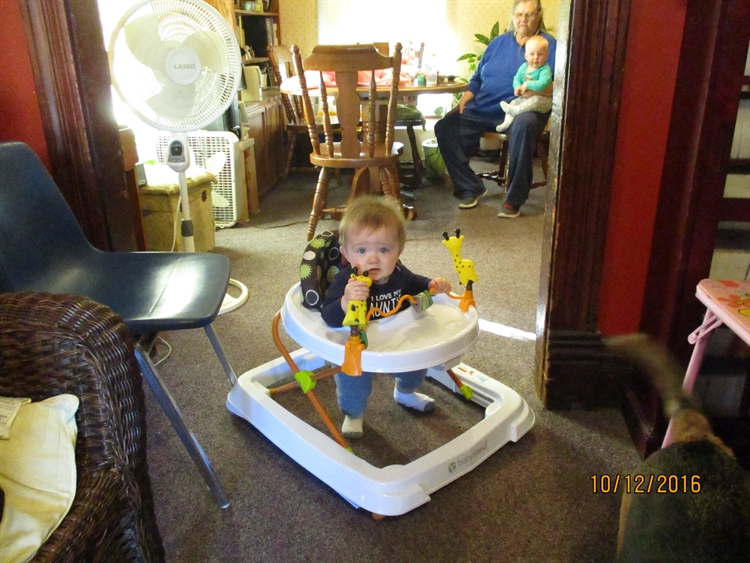 And the girls got to perform at the Appanoose County Fair .........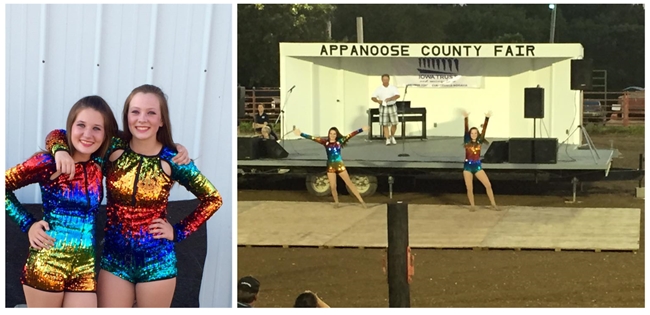 Oscar enjoys the public outings but even they can't interfere with a solid nap.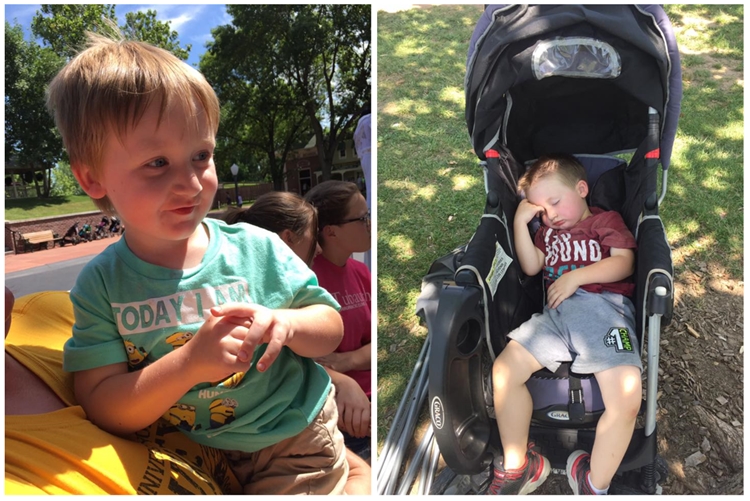 Here's Shon, including an older picture of his. Shon has taken up architecture in his schooling.

Zoie plays the 'post' position on their team and does pretty fair job, too. She is also one of the
school's 'Cadettes' - I just can't get over my sweet little grandchild being the competitor she is.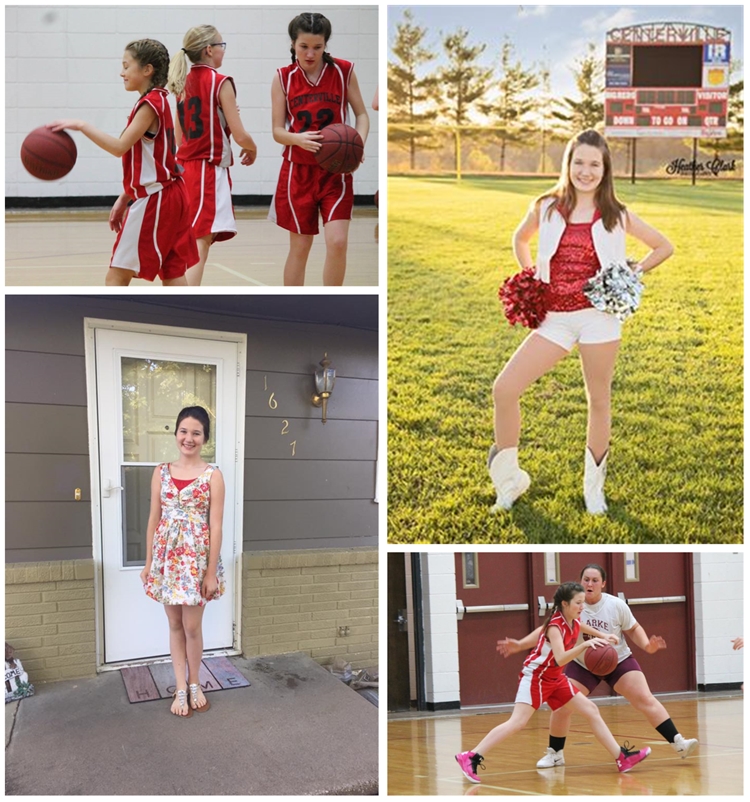 The 2016 school portrait and a couple 'fun' photos.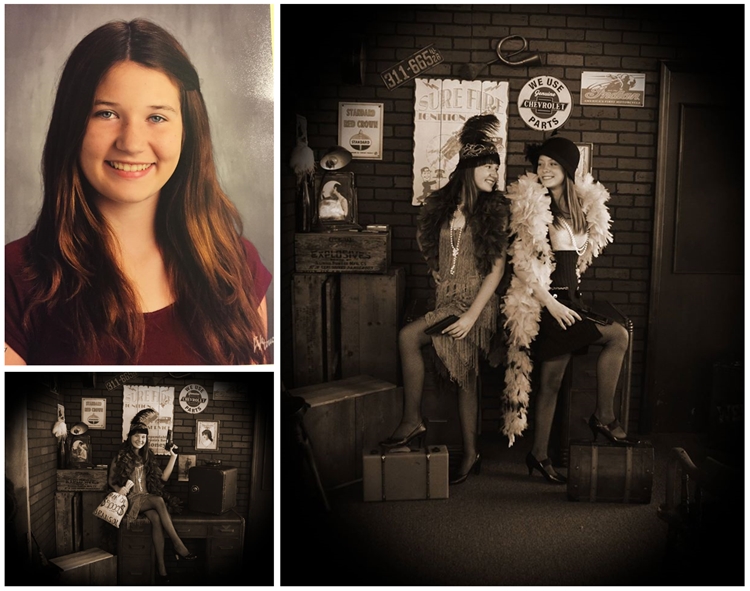 Now here is an interesting picture. Apparently Oscar thought his dinos would decorate the TV stand
so he tried them out. Didn't look too bad, so I got a picture of them on the player and in the stand.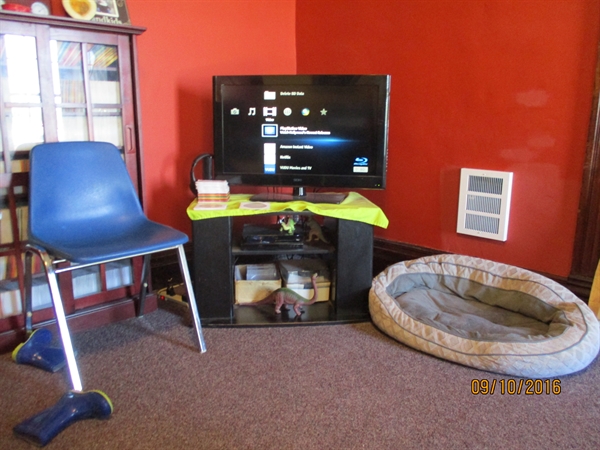 The girls play in the summer leagues here and had a drive to support the games. So, naturally, Zoie lights right in the
middle of it. Family and friends helped pick the corn and Riley and Zoie ran the 'Stand', clearing nearly $400 for their team!

We do everything we can to help the little guy nap, he's starting to 'cut his teeth'. So far he's doing pretty good,
not fussy or anything but doesn't nap well.

Heh, he got a hair cut. His mom reports she got him on the floor and started the job but gave up and took him to the barber. I guess everything was OK until the barber got the clippers close to his head, then turned them on ....... That's when the fun started!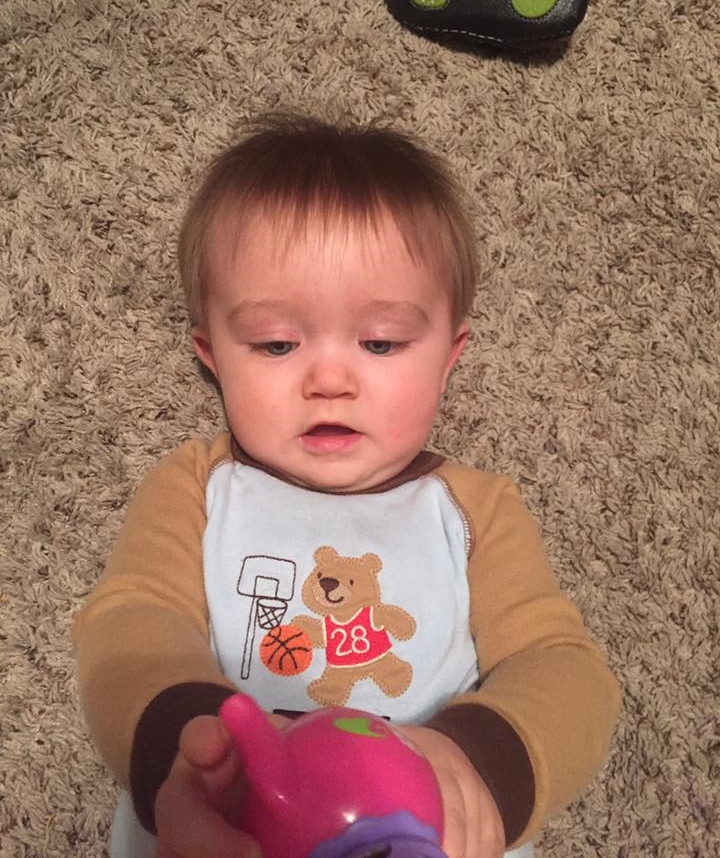 But they got it done and looks pretty nice. Funny how a thing like that can change their appearance so much.
Here, he and Oscar are watching a cartoon on TV ............... Yosemite Sam, I believe. They just love the Loony Tune Cartoons.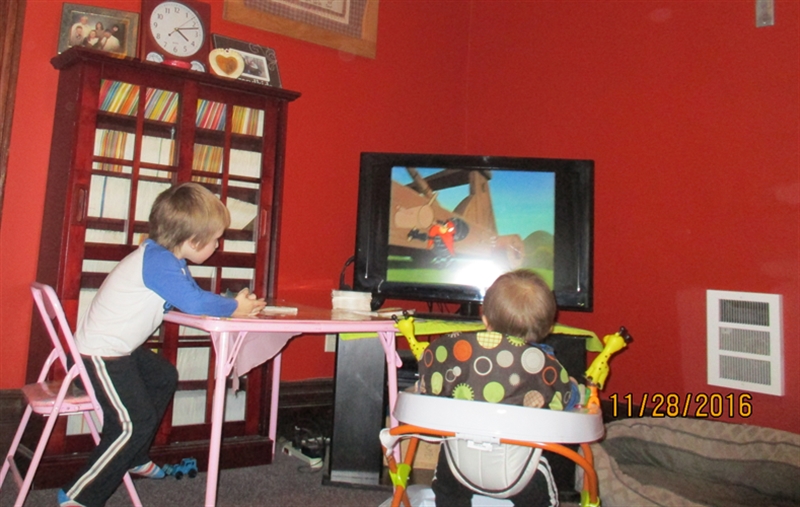 Christmas again - Mark, Riley, Carlie, Zoie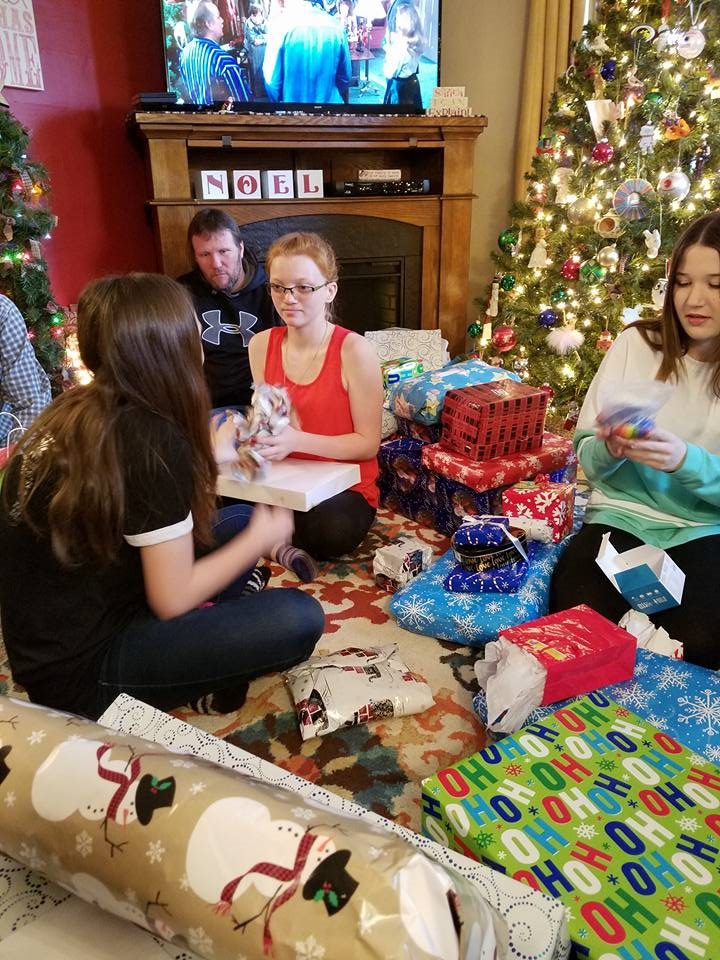 Oscar got his picture took - man, he's sure growing.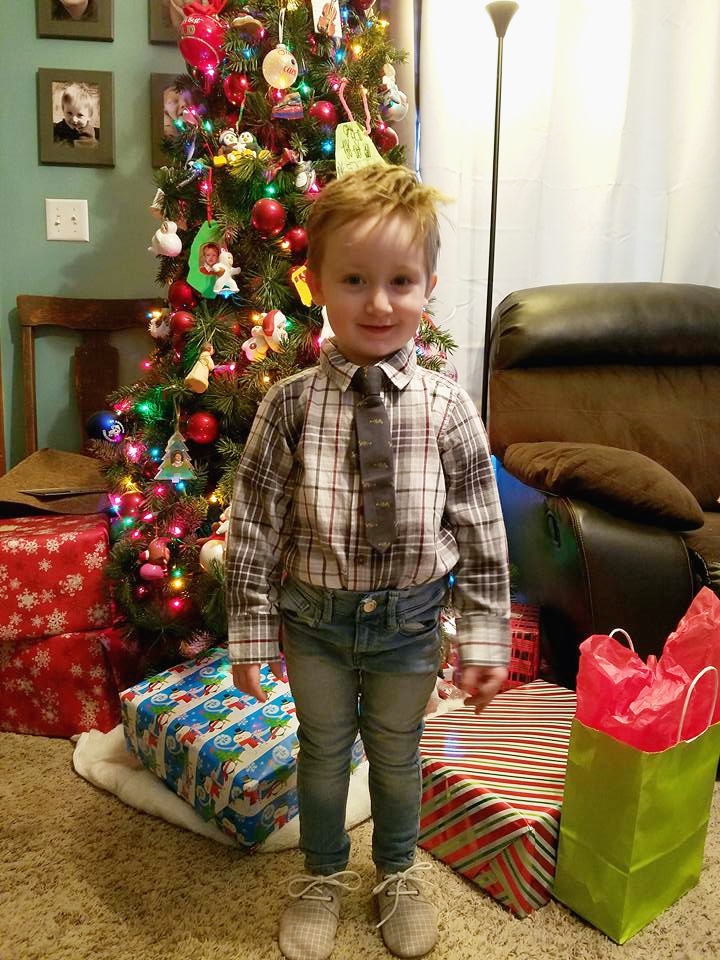 Here is Gabe and Evey doing their Christmas greetings.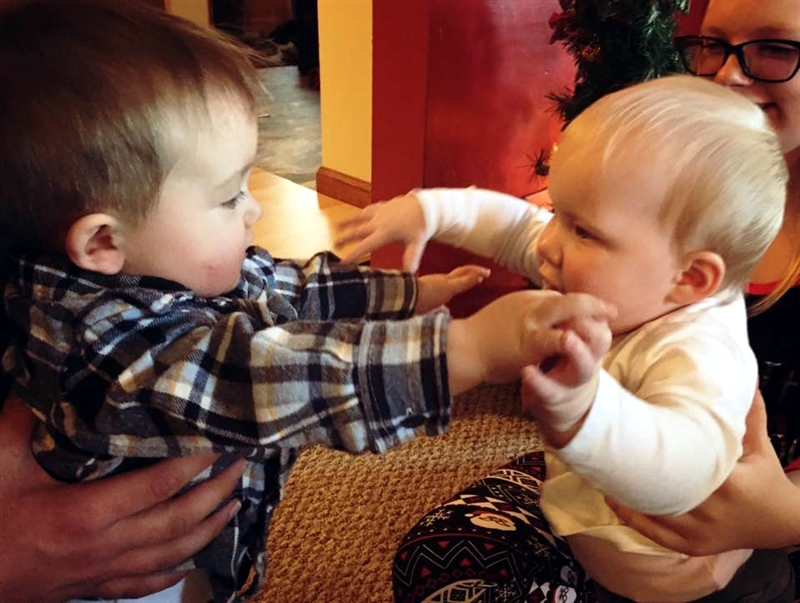 Gene's 80th birthday and family photos showed Sarah's and Mike family.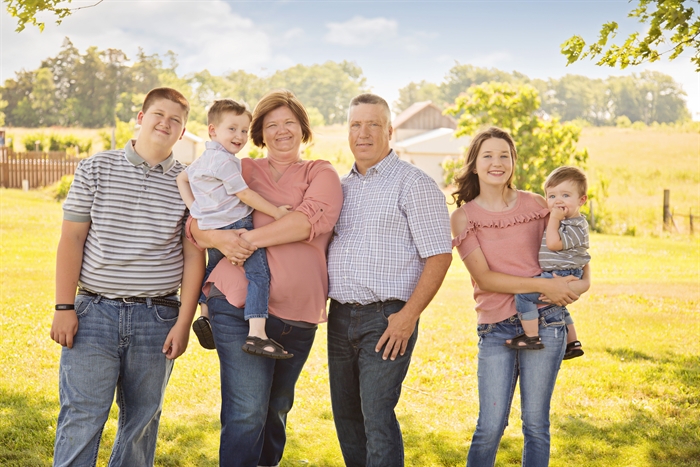 ---
This page made by SeaMonkey
If you have comments or suggestions, email me at genecongx@gmail.com
---