Emily started playing softball again but is playing center field. Would you believe ........ there was a scramble for a ball in center, close behind second base and one of the other players stepped on her left hand with their "spikes". It's not as bad as the broken finger and she's still playing but she has had a really rough season this year and is playing now with both hands beat up.
So it's play time and the hawks do some camping and everyone goes along ..........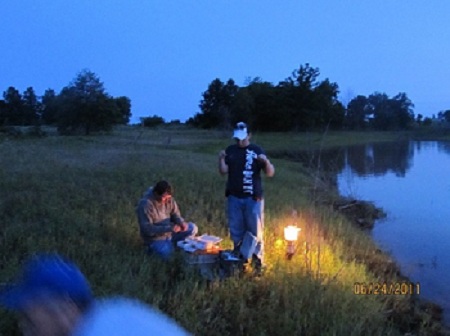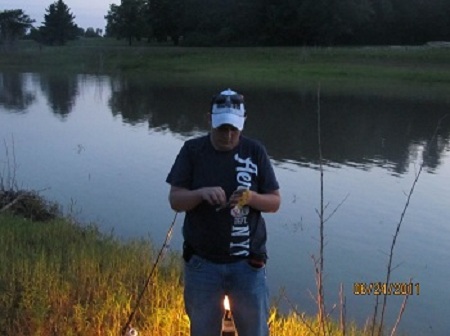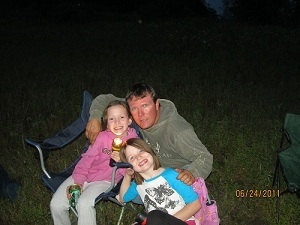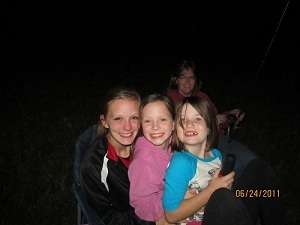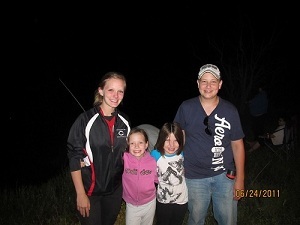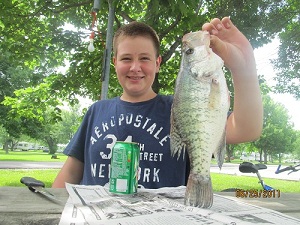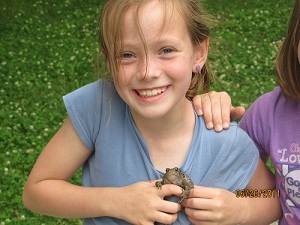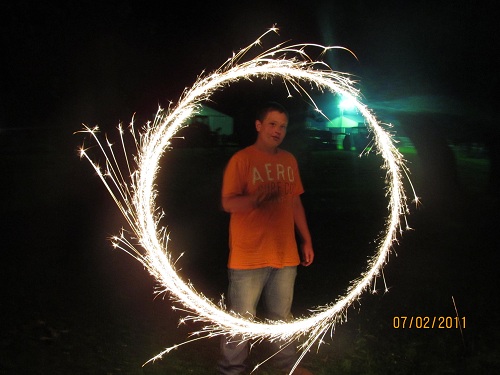 Then we have Easter 2012 ........ Everybody is getting ready.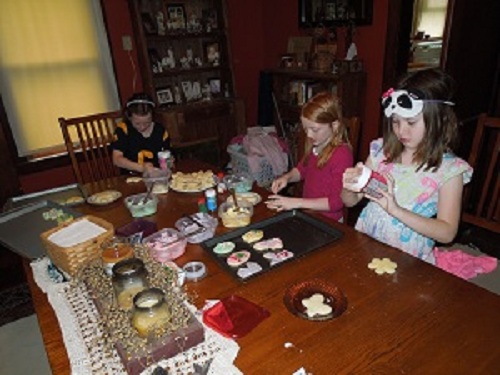 Here are the children's group photo ......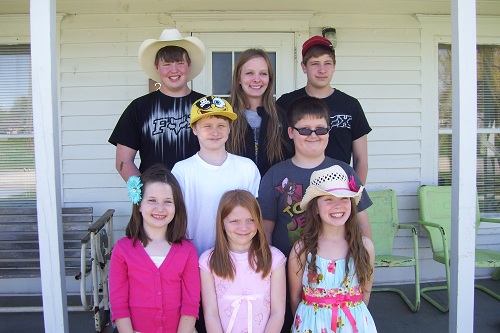 and for some reason, they felt the need for light-hearted moment.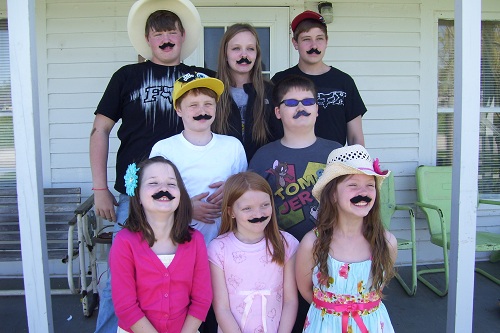 Riley is still dancing up a storm ....... good at it, too.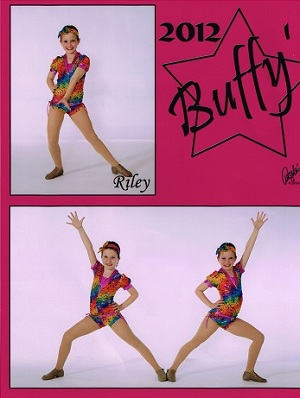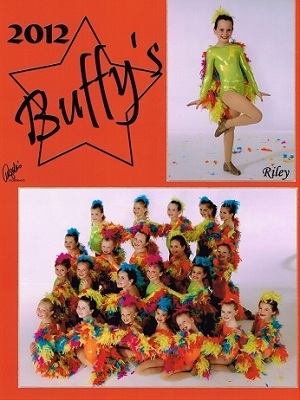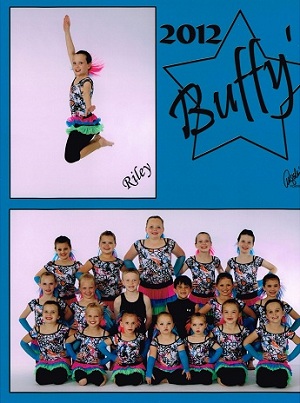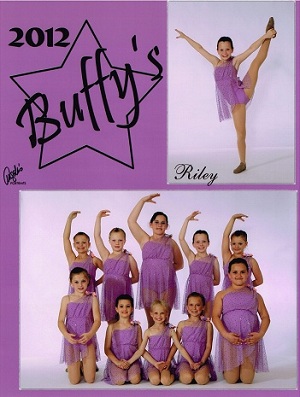 They are still competing and winning!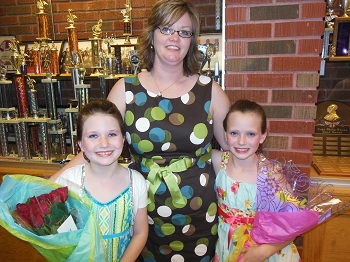 You can see where they get it from at the bottom of the page ..........
Naomi is helping out at the kids' library, too.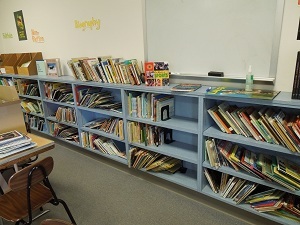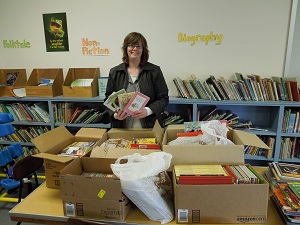 Emily went out for tennis this spring and doing very well and everyone is wondering why she didn't do the tennis all along ..... here the players are being introduced to one another at start of season. Emily is in the center in a dark jacket and wearing eyeglasses.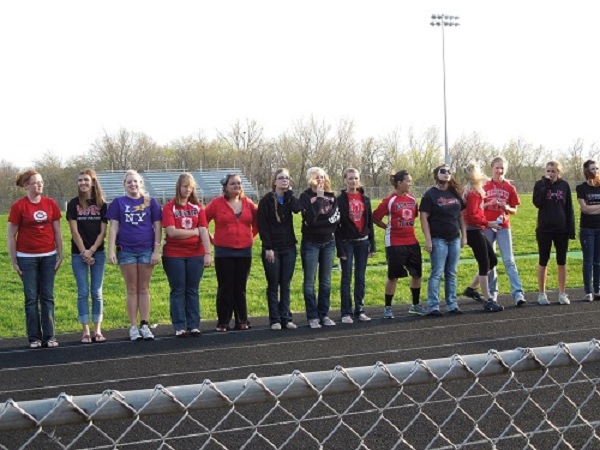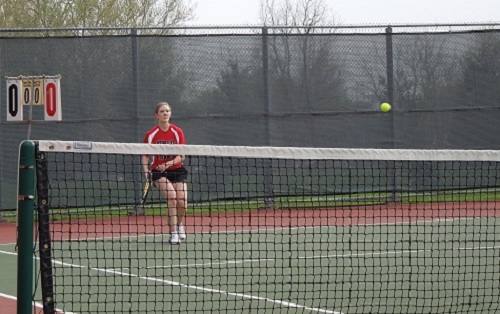 This is her last year in high school then it's on to college. She worked very hard for it and got excellent grades, etc, etc. and made the most of the opportunities made available to her.
Here she is getting ready for her prom .......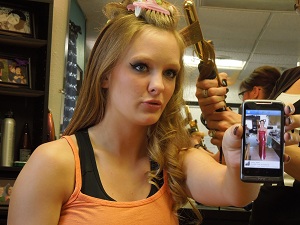 and her escort ......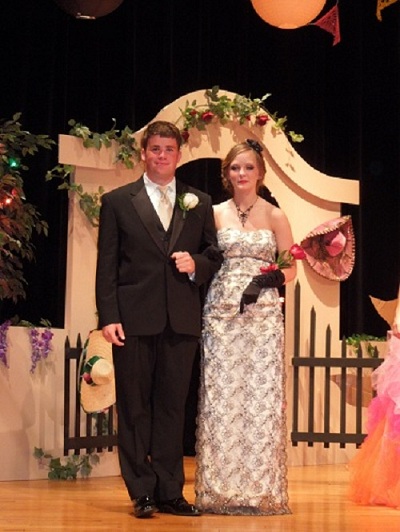 and here are a couple pictures of the prom court of which she was a part.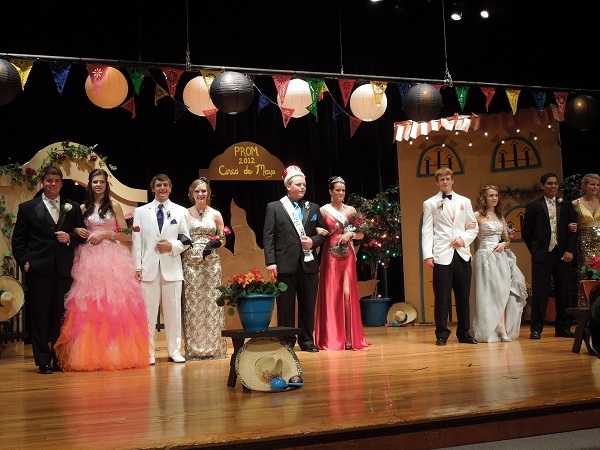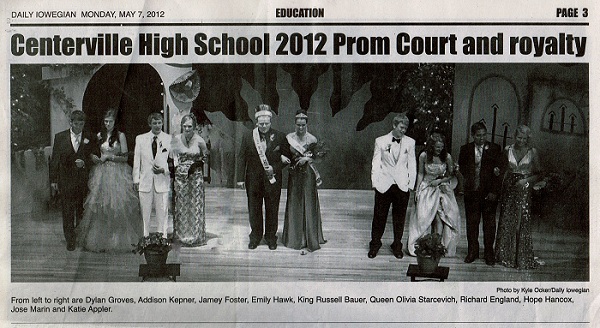 Just great ..... and here is the proud mom.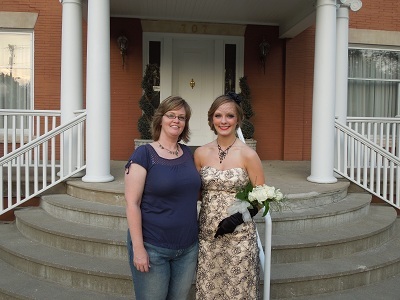 and her grandpa couldn't be prouder, either!
Here are some photos of Emily's graduation. This is the first of Gene and Shirley's Grandchildren to graduate so. There were the Graduation cermonies and then they later had a little party for Emily, her friends and family. Looks like one little guy was not all that impressed but everyone else had fun, especially the two little girls who sneaked some pizza under the tables.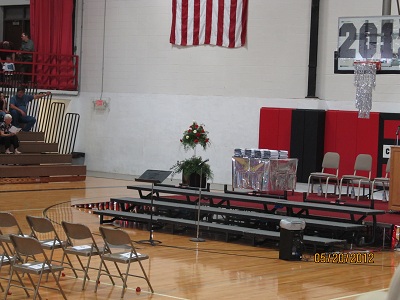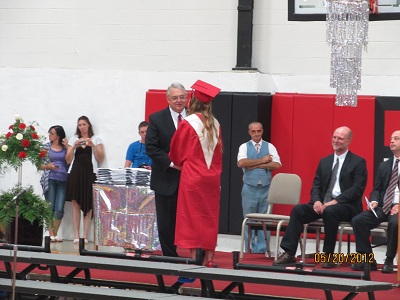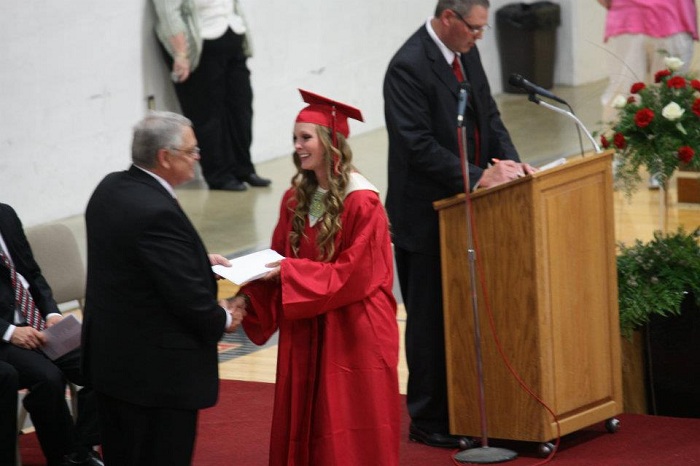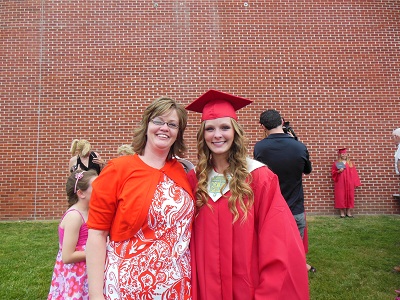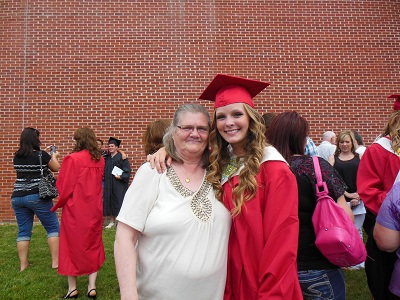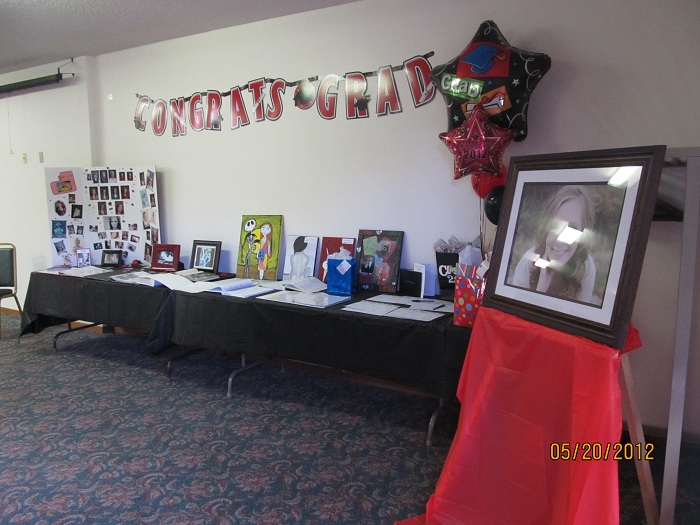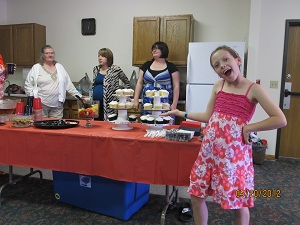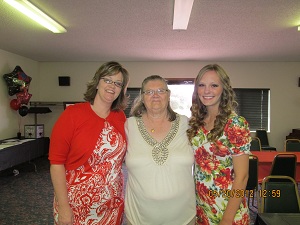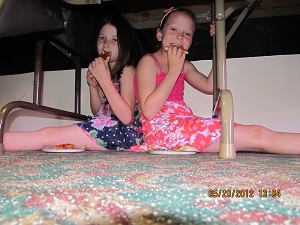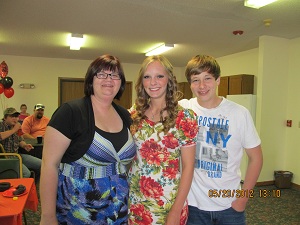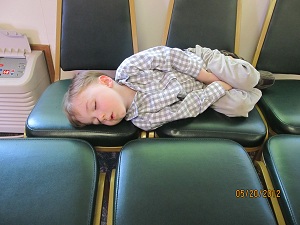 NOW you can see where the kids get their drive to excel ..... Mom went to college! Single working mother and she went for the 2 year course "Associate of Arts and Leadership" at William Penn College in Iowa and she did great and finished and GRADUATED just last week. I just can't say how much I admire folks who 'just go out and do it'! Naomi's sister Sarah did the same course - they went together and they both did very well. So here she is getting her diploma ........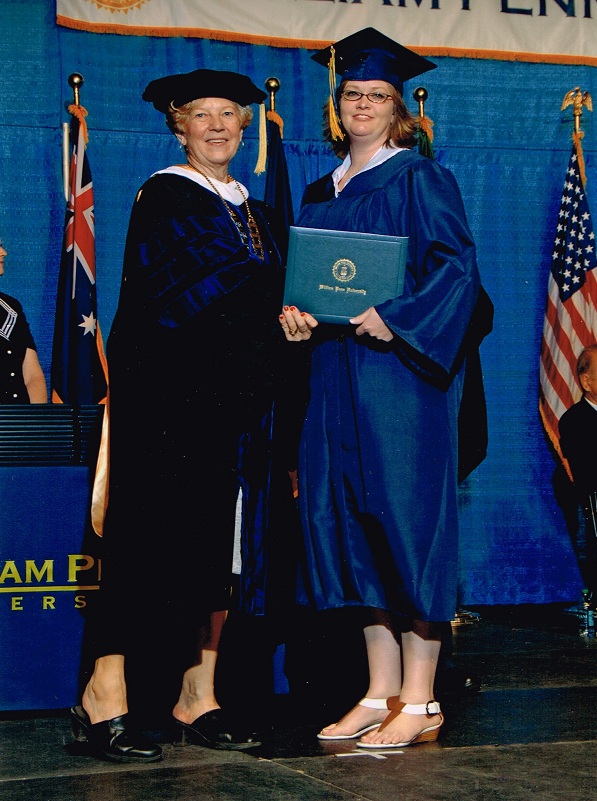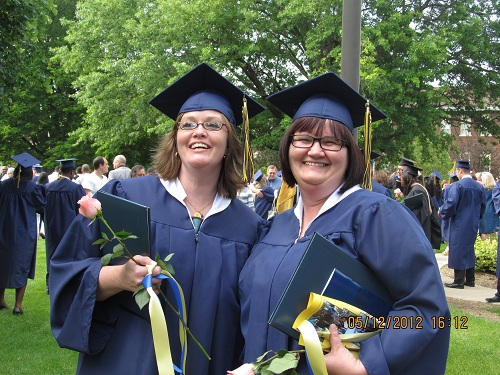 Naomi and Sarah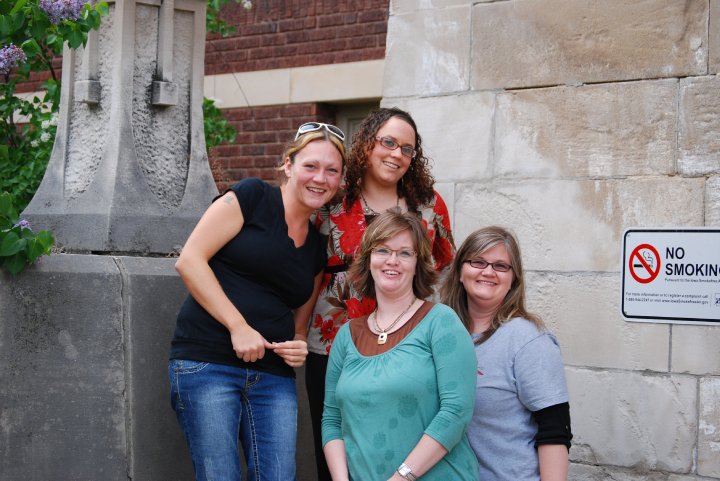 Naomi, Sarah and a couple buddies.