Naomi Ann Conger JONES
2
---
And they tried similar picture again with some Japanese film, very good ..........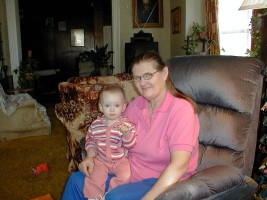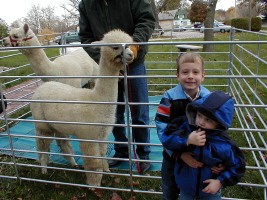 Meanwhile, the Digital Camera takes a few more pictures. Grandmother Shirley and Riley relax while Nick and Ethan go to see the Alpacas over at Bradley Hall. Nick is kind of afraid of them because he heard someone say they "might spit on him"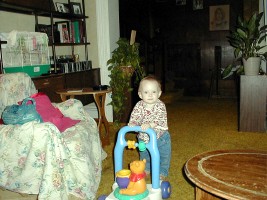 No problem learning to walk with this deal .....
And .......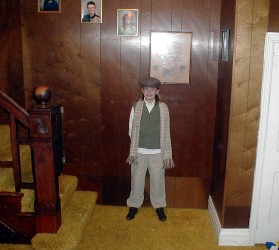 Emily is in another play. Doing very well in the Oliver Twist story but then Em always does a really good job in her plays, sports, grades and most all aspects of schools she's attended.
Good Job, Emmy!

And we really like your outfit ..........


And ....... when photographing Ethan's 'Candy House,' proof of some light-fingered work was discovered when photos in the camera were examined: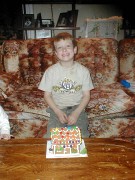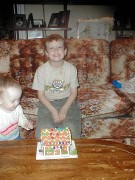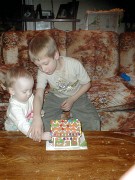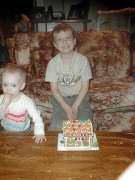 The perpetrator was punished by removal of the too large object from her mouth and a BIG hug.
Malisha is graduating from High School and going on to COE College. Courtney is in 8th grade ......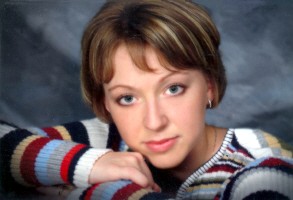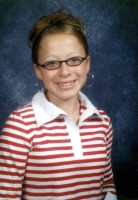 very nice pictures.
---
Riley's ready for first Easter Egg Hunt ........... 2004.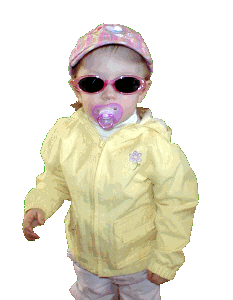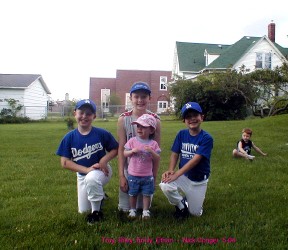 And it's that time of the year again BASEBALL and the Hawks are right in the middle of it ..........
I think Riley is sort of trying to figure out what position she wants to try for.
Well ............ I don't know. What can you say to add anything here?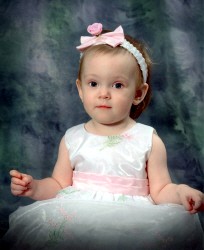 The kids got their 2004 school pictures which turned out well ...... (naturally, sayeth the grandfather).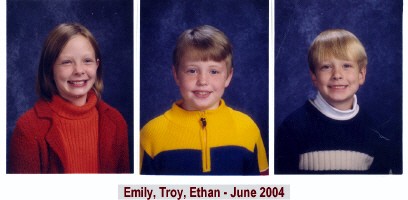 Naomi had a birthday and looks like Emily might be in trouble there. Riley seems to be enjoying herself - probably knows some ice cream is coming up ......... Speaking of Riley....... growing like a weed!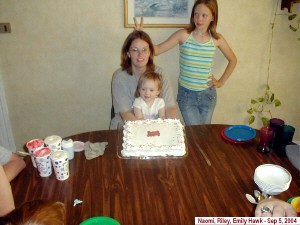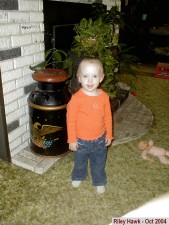 ---
And it's school picture time (2004-2005) at the Hawk home .........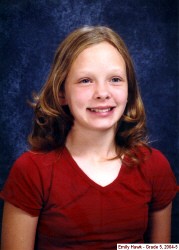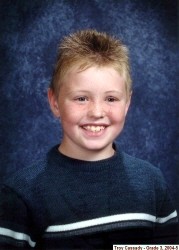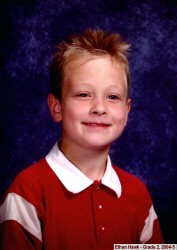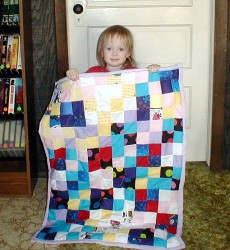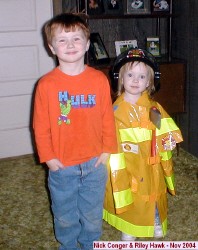 Riley received a homemade quilt for her doll from grandma - winter's coming on you know!
Then Cousin Nick loaned her his fireman outfit "just to see what she'd look like ......"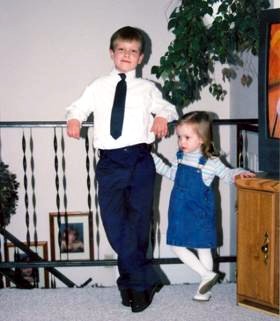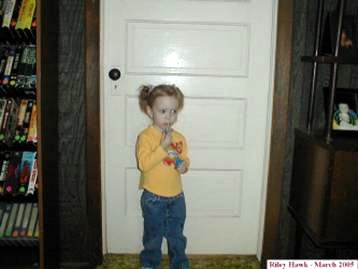 Riley's learned to blow bubbles ………..
And since she considers Ethan to be her "best buddy" she posed with him for the snapshots of his piano-playing debut.

She appears almost as cool as he …………..








---