And here are the girls all in one bunch ........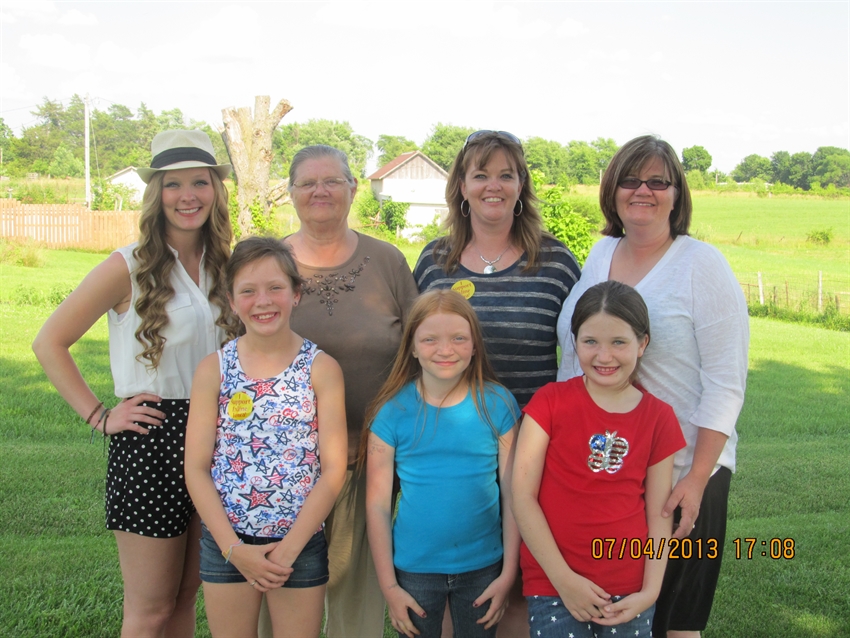 Now yesterday they had a little get together out at Naomi's so we wound up with some pictures there
and I thought we may as well put them here in the group.
To start with we have a photo of Riley catching in a ball game - ay least I think that is her.
There are so many pictures, it's difficult to make choices.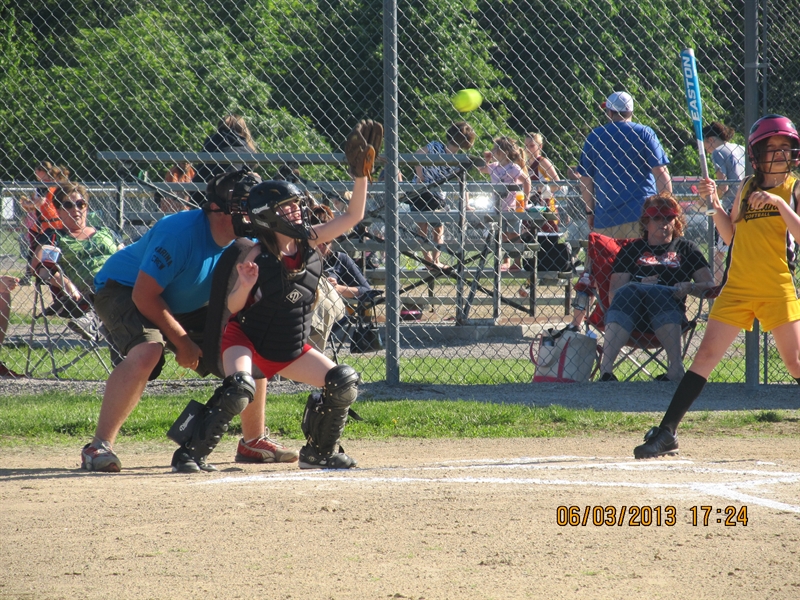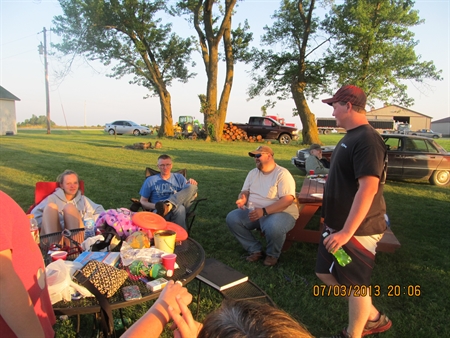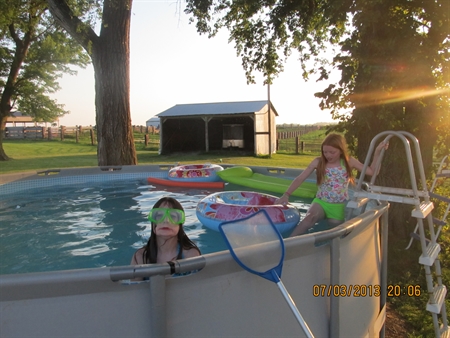 Naomi had bought the kids a swimming pool and they sure enjoyed it. But apparently there was another gizmo at the party and it seemed to get most attention - a "4-wheeler"! Just look at some of the pictures. Nobody got hurt thank goodness.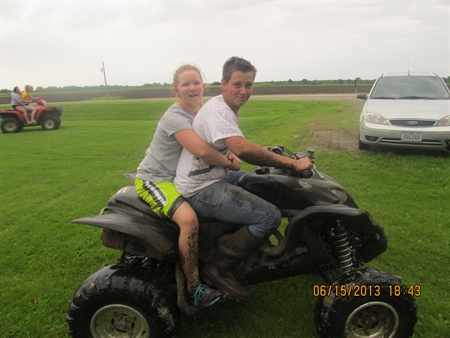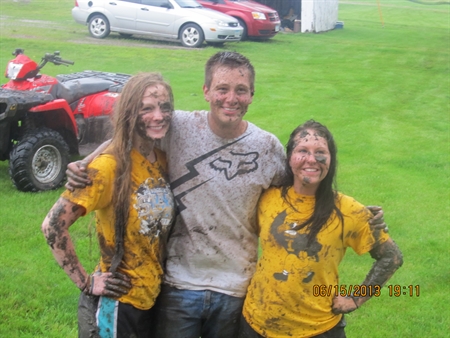 The astonishing thing was- the girls just relishing the thing.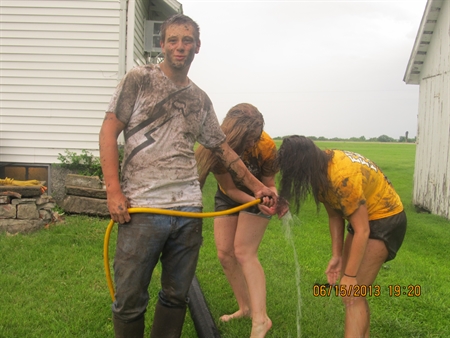 ........ And , of course, a true gentleman would turn his back when .......
Now it's school time again and Riley is first with her Fall 2013 photograph ........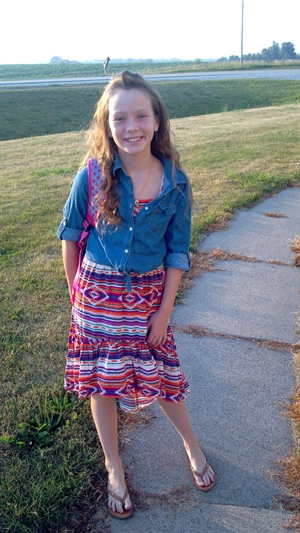 I think she's starting to look like me when I was that age!
I was promised a picture of the boys but have not got it yet. Emily has moved into dorm at U of Iowa
so with everyone back in school, it's starting to quiet down a little.
Ok, got a picture of one of the boys. The Centerville "Big Reds" won their home-coming football game and Ethan plays on the team. He is number 57 and right in the picture where they are doing their "win, win" routine. Anyway, here's the picture .......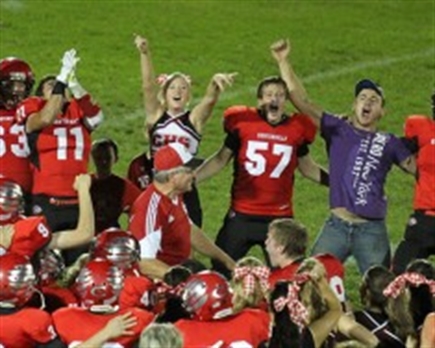 I received an email with this picture in it. It appears that Riley was in music class a couple years ago and they were doing their thing and the teacher photographed them, of course, and the pictures showed such liveliness in the group, that she sent them to a contest somewhere and someone saw them and wanted to use them in marketing ads so they did. The teacher then traveled to New York a couple years later and guess what she found ........? Yep, they were still using the pictures in ads ! Here is what she found.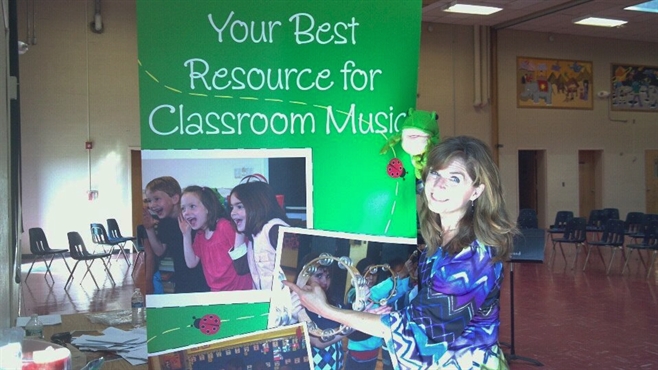 Well, I think THEY ARE one of the cutest groups I believe I've seen.
Naomi got Ethan's pictures and here is the one he is "suited up" in ........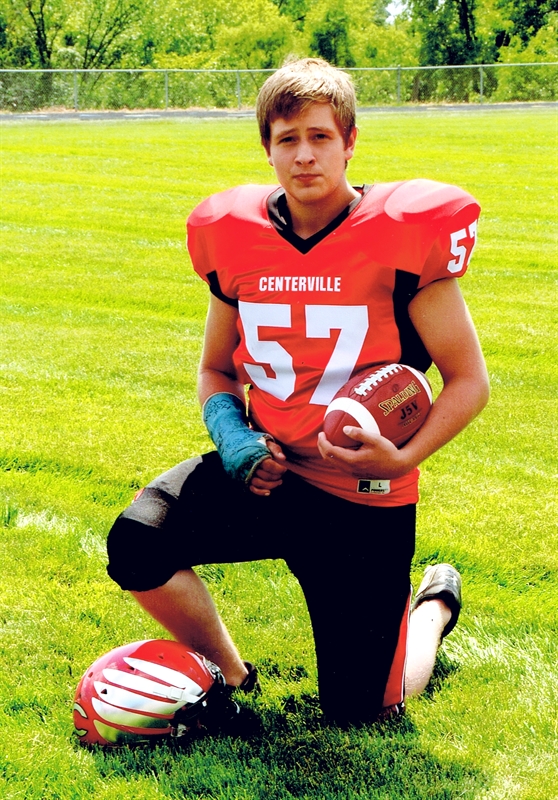 He broke his hand in the county fair's "demolition derby" but he missed hardly any football, just plays with it. I think he has, since the picture was taken, had the cast removed and is playing without it.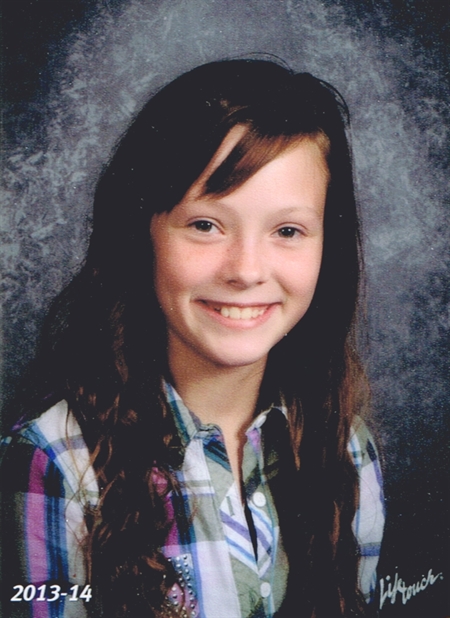 Here's our Riley posing for her class pictures. She's growing fast .......