Naomi took her family on a vacation to CHICAGO! Of all Places and it worked out real well. They came back with some beautiful pictures. Chi-town must have made every effort to make the place look nice cause it sure looked it. I think they had the NATO meetings there a little earlier and maybe that was reason. But whatever it was, it really looked good. Also, they used a tour service who knew how to present the place. Here are a few photos to show it .......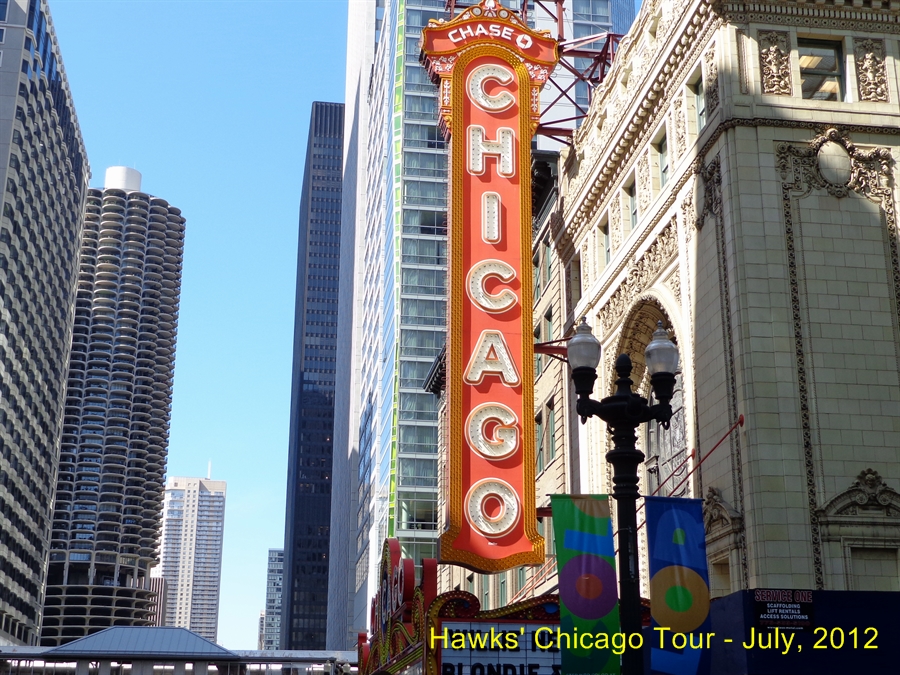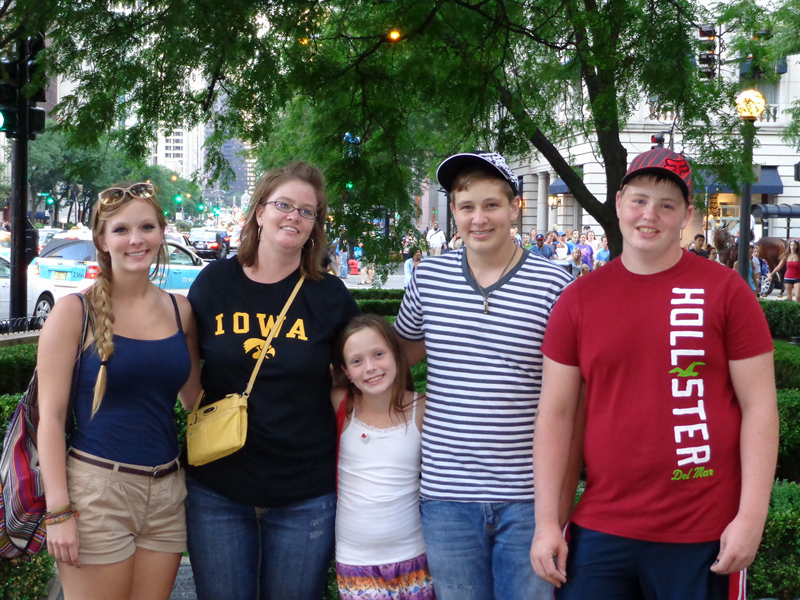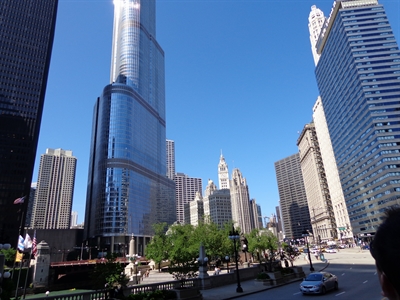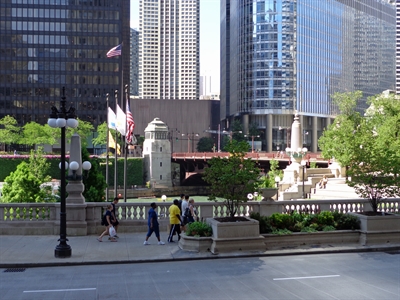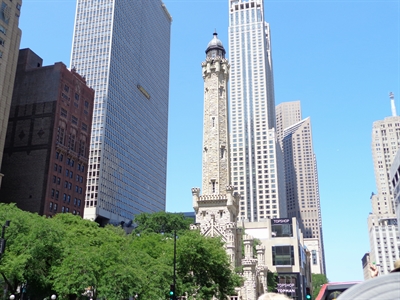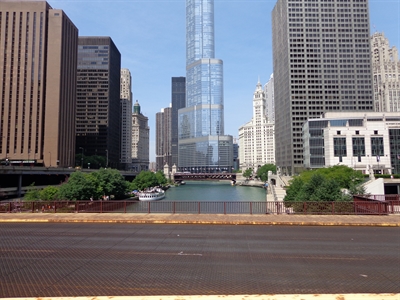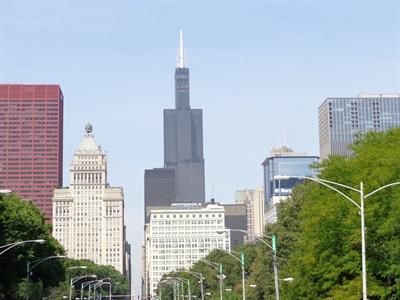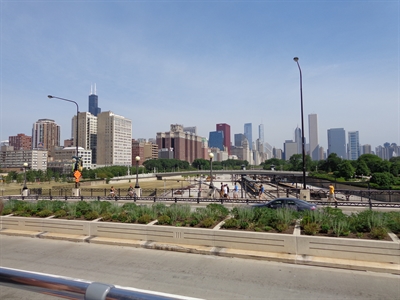 Yes sir, it was some kind of place, after all. The pictures were taken by just everyday snapshot persons, no special photographers or anything. They stopped for lunch, I forgot where but they liked it. Then on into some more of Chicago ..........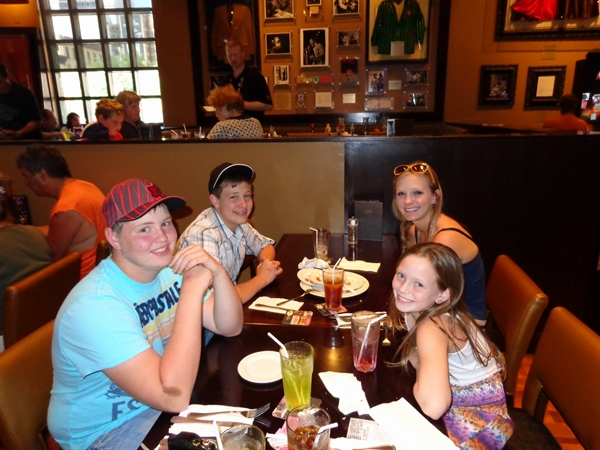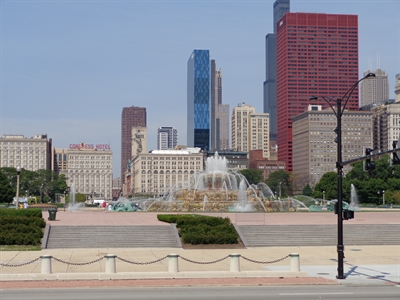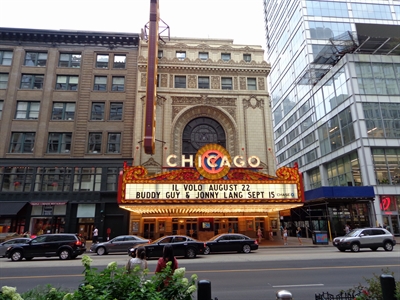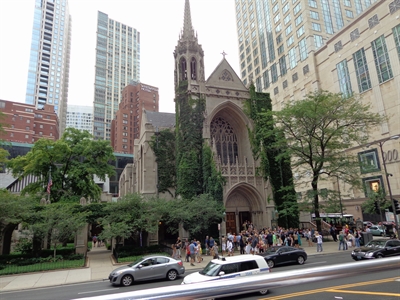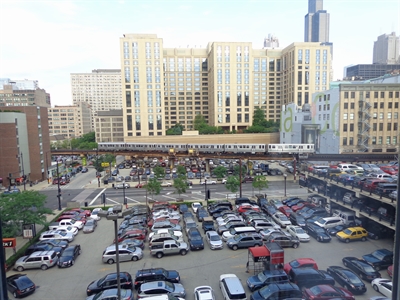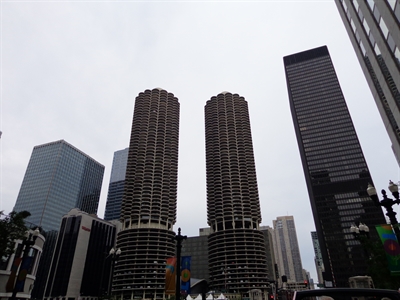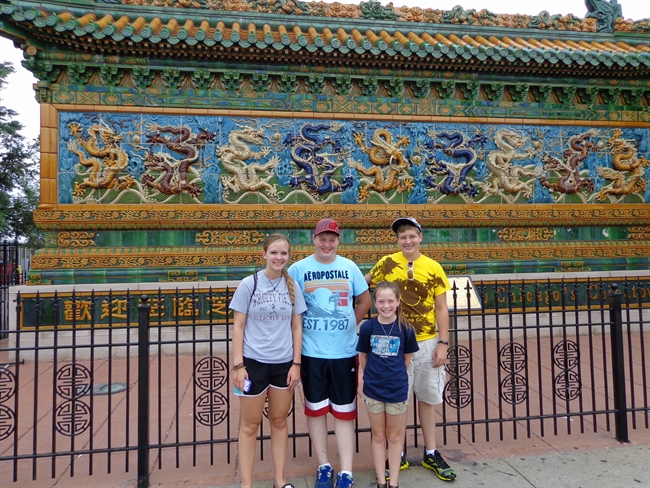 They got to see some of the more famous landmarks and even took a break at Bubba Gumps but had to rest up again later ...... then off to the BIGGG one
---
Holy cow! They'd never get me out onto that thing ....... !!!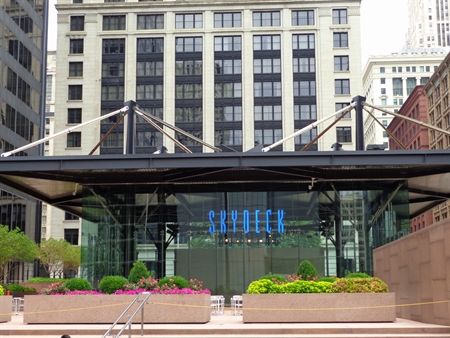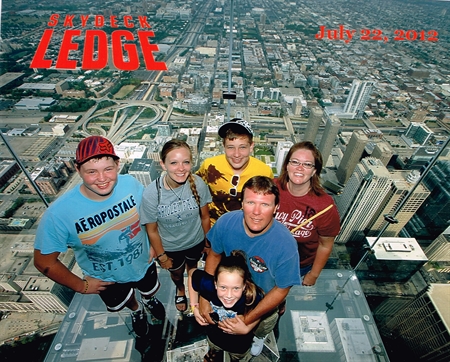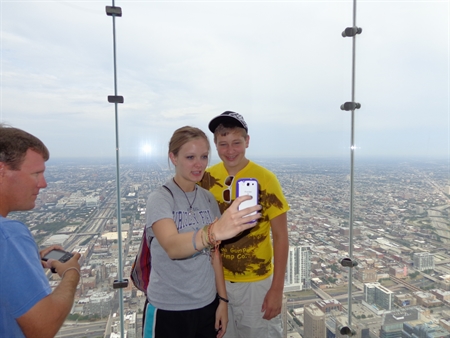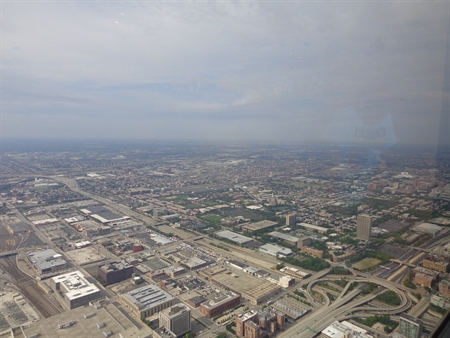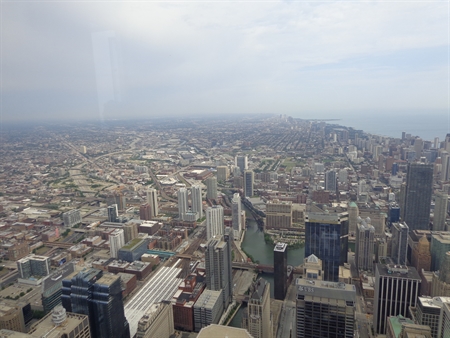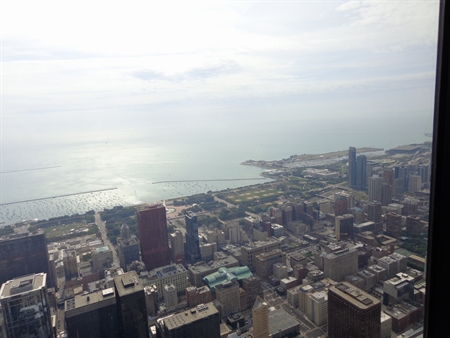 They had an excursion boat there and they rode it and got to see some of the city from the lake.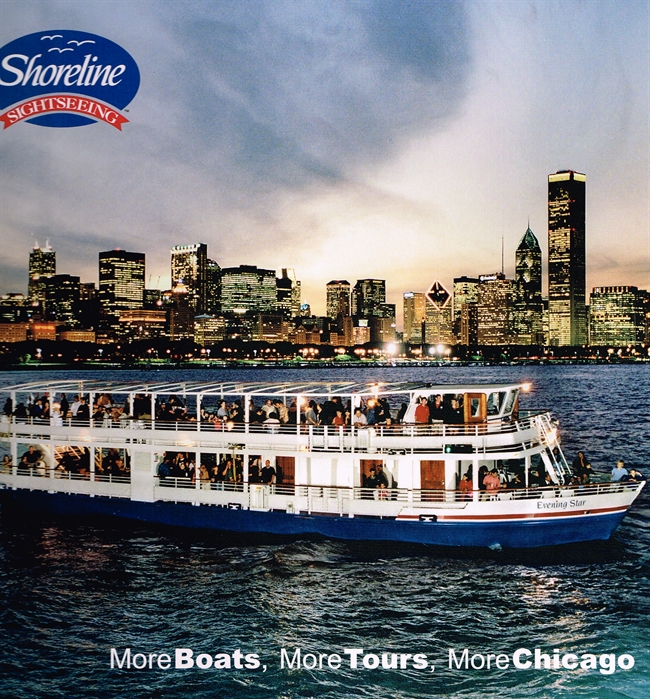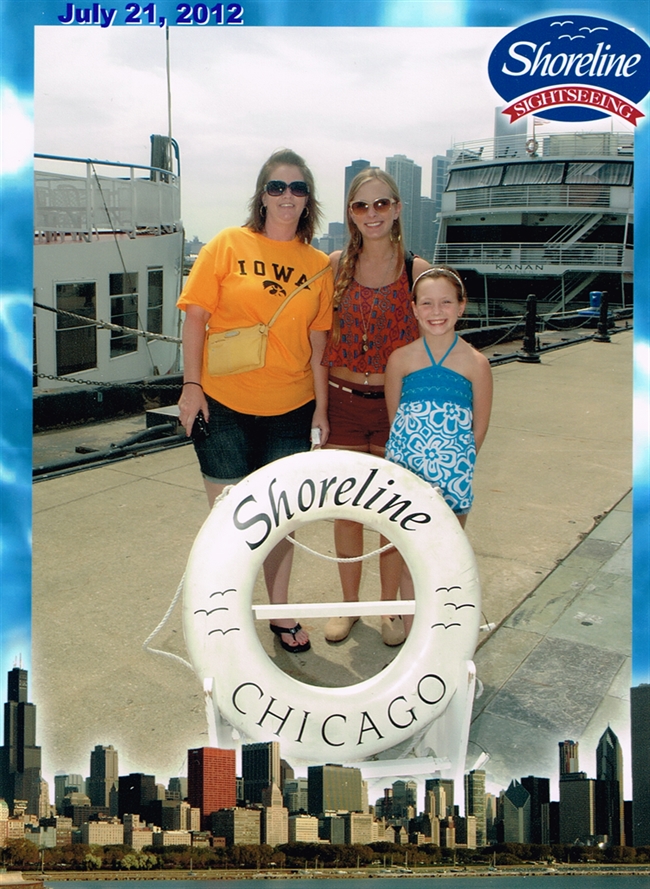 So Emily is ready to go to Iowa City for her college studies. We had a going away party of course and one of the features of it was a presentation of gift from her grandmother Shirley, ever mindful of her granddaughter's welfare. A quilt to help keep her warm on wintry nights.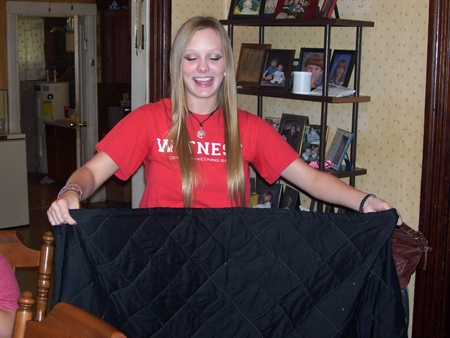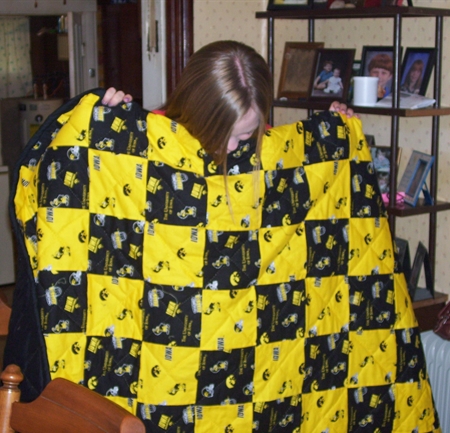 We had a get-together for my birthday with all the usual celebrations. Naomi looks like she had a good time. Riley was tossing the Frisbees instead of horseshoes.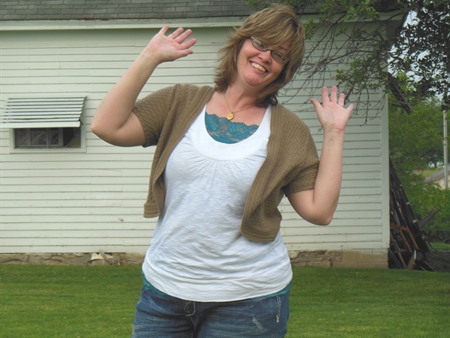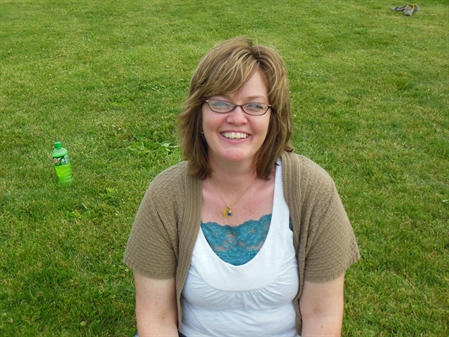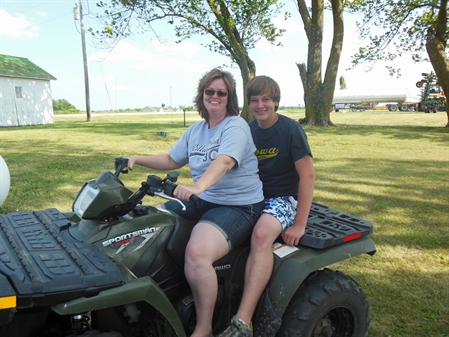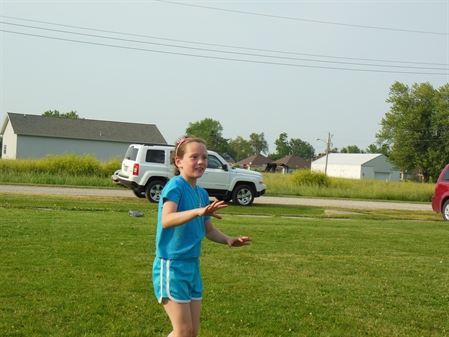 And Emily was able to partake of Obama speech when he visited Iowa University In September! She took this picture with her telephone and emailed to us at home. Off and running ..... just amazing. I wonder what my grandparents would think of this?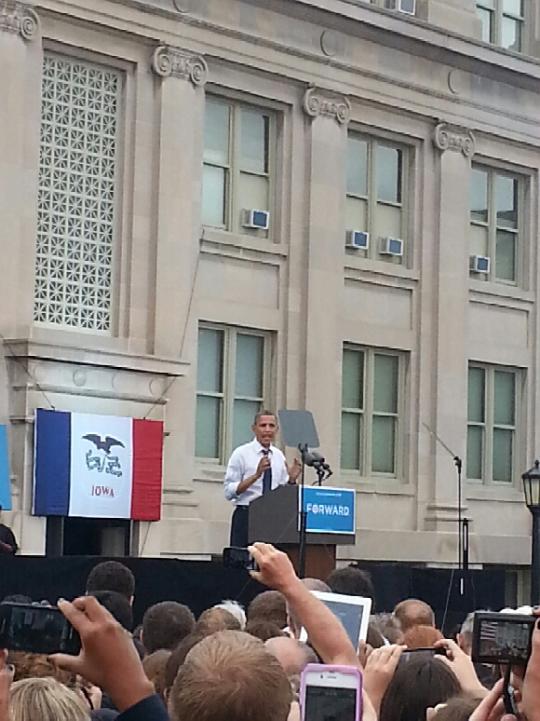 And the Hawk boys, ever active, came up with the first deer in this hunting season.
Ethan got this nice buck ...........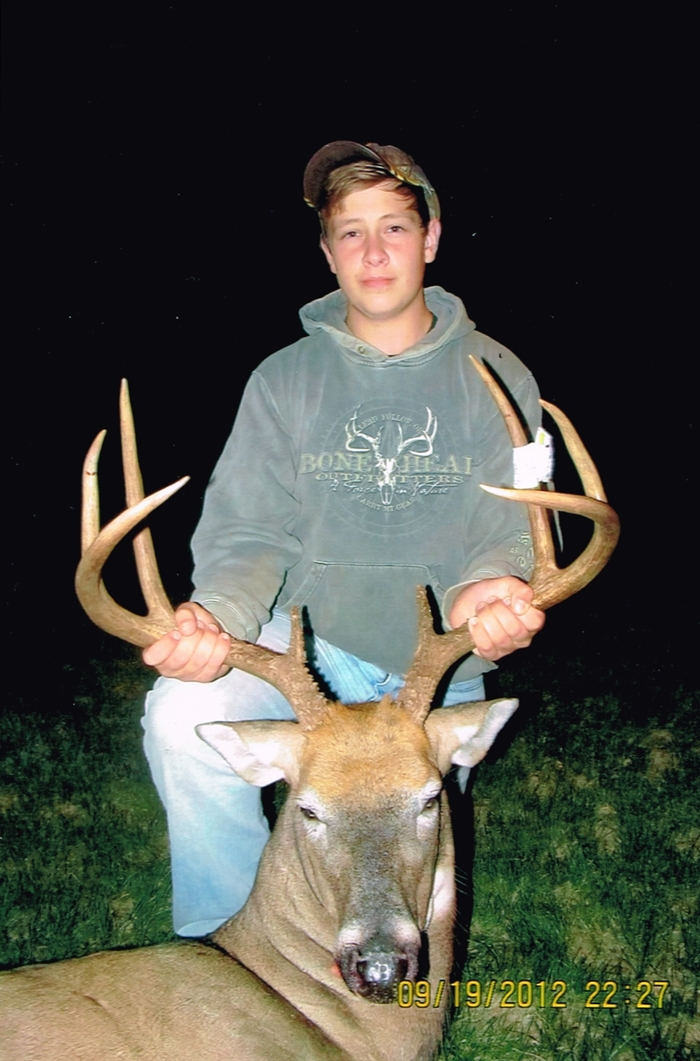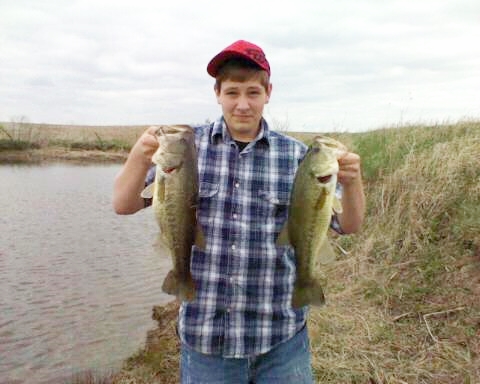 and somebody caught a couple nice bass - one would assume it was Ethan by the way he is posing here.
We have a couple birthdays in January, Troy on the 2nd and Zoie on the 6th.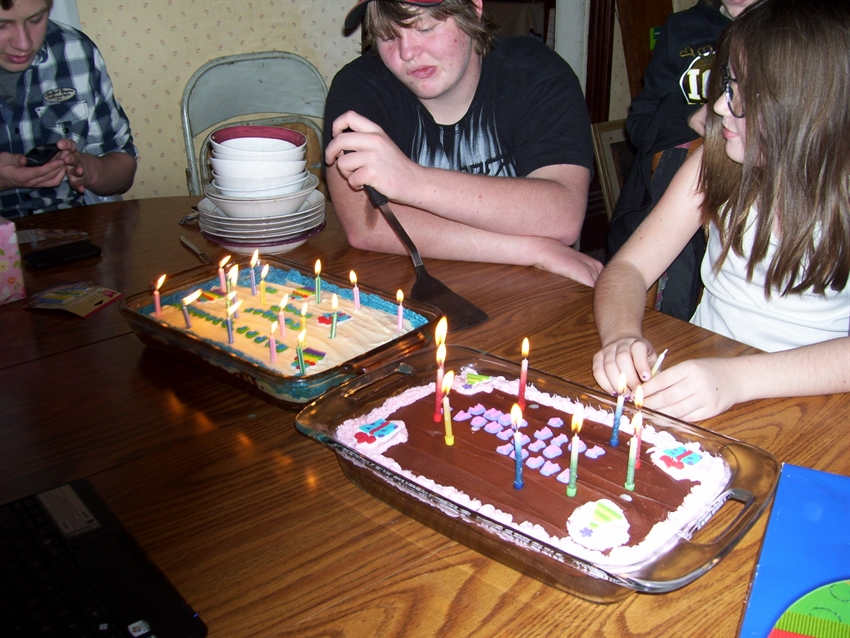 That's Troy in the Center and Zoie on the right.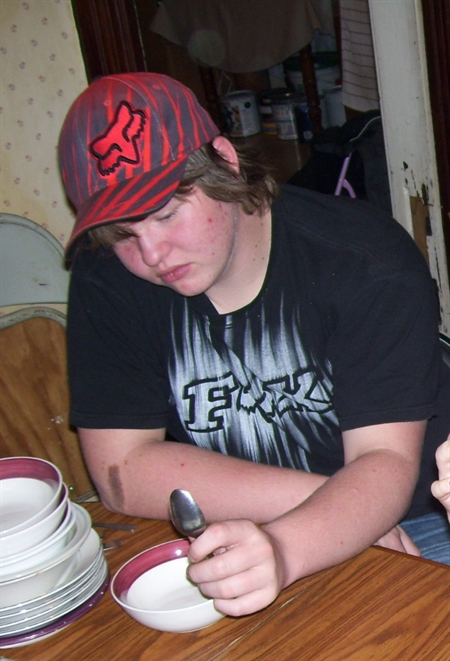 and a better look at his cake. I think it says 17 on there. I didn't get any pictures of Troy's presents.
---
This page made by SeaMonkey
If you have comments or suggestions, email me at
genecongx@gmail.com
---